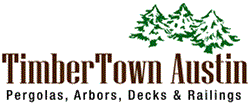 Austin, Texas (PRWEB) August 23, 2013
Timbertown Austin, is well known in Central Texas for being a top lumber supplier, and now they can add film location to their list of credits. Little Wizard Productions recently visited the Timbertown Austin facilities to shoot a portion of their latest film The Box: Emma's Journey.
The ample space and setting of the facility proved to be exactly what Little Wizard Productions was looking for as they work to complete the feature-length version of the film. Cast and crew took to the lumber-filled warehouse in a single-day shoot that included scenes featuring the lead character of the movie.
"We liked the premise of the movie," said Timbertown Austin owner Steve Anthony. "Little Wizard Productions contacted us after considering several location options. Being a part of a movie that's made locally and that the whole family can enjoy sounded like a win-win to us."
Film Details
The Box: Emma's Journey is a family-friendly film that follows nine-year-old Emma as she searches for clues about her deceased parents. After her grandparents pass away Emma is left with little more than a box that contains a secret about her mom and dad. With the help of her two best friends Emma hopes to unravel the mysteries found in the box.
Cast
The film stars newcomer Lainie Corryn as the title character Emma Potter. Other cast members include:
Casey Charland as Sarah Lawson
Corbyn Lowe as Danny Sutton
Jeff Miller as Sheriff Walt Johnson
Madison Gilbert as Avery Blake
Richard Harrington as PawPaw
Director/Writer
The film was written and directed by Mike Manero. It is his second time behind the lens in the last two years.
Production Company
Little Wizard Productions is the production company behind the film. They are a local company that focuses on high quality, family-friendly independent projects.
Visit the Timbertown Austin Facebook page to see several photos from the shoot.
About Timbertown Austin
The experts behind Timbertown Austin have over 50 years of experience in supplying outdoor lumber for a wide variety of projects. Serving the Austin and the surrounding areas, Timbertown Austin has built a solid reputation as a reliable resource for softwood and hardwood lumber, composite decking, hardware deck accessories and more.