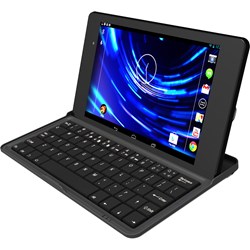 Minisuit has just come up with a custom made range of nexus 7 keyboards that are probably the best in the market for the Google Nexus 7.
New York City, NY (PRWEB) August 27, 2013
An excellent range of the 2nd generation Google Nexus 7 keyboards has just been introduced by popular electronic accessories manufacturer Minisuit. Google has recently launched the second generation Google Nexus 7, and as always, Minisuit is one of the earliest companies to come up with a stunning collection of multipurpose accessories for the device. Minisuit is a familiar name in the global market for electronic accessories with a remarkable range of products for tablets, cell phones, e-readers, MP3 players, laptops, cameras, gaming consoles, and much more. It may be recalled that, in December 2012, Minisuit released two immaculately designed cases for Google nexus 7. The remarkable success of these two products has now led to the release of two similar products for the 2nd generation device.
Since the official release of the 2nd generation Google Nexus 7, numerous manufacturers have released different products to suit the needs of the users. However, Minisuit probably has the best nexus 7 keyboard in the market for the second generation device because of its state-of-the-art design. Both the models provide a perfect combination of safety, style, and economy. Some of the most attractive features of the two products include:

Compatible with Google Nexus 7" 2 FHD 2nd Generation 2013 Android Tablet
The keyboards are rechargeable, wireless, Bluetooth enabled, sleek, professional, easy to use, and easy to carry.
Allows users to prop up their tablet into comfortable typing and viewing position.
Smart Cover technology enables automatic wake and sleep modes.
Animal-friendly PU leather made folding case that is more durable than genuine leather.
Microfiber lined interior to protect the screen from fingerprints and accidental abrasions.
Charging time: 4-5/2.5 hours, Uninterrupted working time: 55/120 hours, Standby time: 60 days/130 days.
With the launch of their new, 2nd generation nexus 7 Bluetooth keyboard, Minisuit has certainly reconfirmed their supremacy in the worldwide market for electronic accessories. Damien from Nebraska, one of the earliest buyers of the second generation Google Nexus 7 device, strongly recommends the keyboard cases from Minisuit for all users. "Minisuit has always been the first company in the market to launch accessories that make life easier for people like me. I have purchased several other products from them including a keyboard cover for my new 2nd generation nexus 7. I have no doubt that this a must have for any user of this wonderful device," he says.
About the Company: MiniSuit is the largest and the most preferred distributor across the globe for a wide range of electronic accessories. The company has just announced the launch of an excellent collection of cases for the recently released 2nd generation Google Nexus 7 with keyboard.
Contact:
Website: http://www.minisuit.com
Email: steven(at)minisuit(dot)com
Phone: (347) 438-1124
Fax: (917) 210-3987