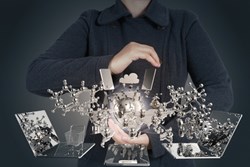 Contrary to what some people say, you don't need to root the device.
Dallas, Texas (PRWEB) August 23, 2013
idcloak Technologies announce a dual release of free proxy services which enable users to access Facebook on restricted internet connections: the web proxy Facebook and a list of Facebook Logon Proxies.
Either service is capable of unblocking and accessing the site, but due to several obstacles common in censorship situations, especially on mobile devices, idcloak believes two separate technologies are better equipped to cope with the full range of challenges.
"For a start, our site is unavailable to a good many censored users, which makes our web proxy redundant for them," says idcloak's senior researcher, Robin Welles, "Some company content filter systems know we offer proxy services and forbid access to our site. China's Golden Shield has done this too. The only option left to people on the other side of these filters is to access our Facebook Logon Proxies through peer-to-peer sharing."
Welles expands on the challenges of free proxy use on mobile devices. "IP port proxies are just fine for Android users. Contrary to what some people say, you don't need to root the device. Opera Mobile Classic supports HTTP IP proxies and we give instructions on how to use a proxy with this Android browser in our Proxy list FAQs."
The situation for iOS users is a little more complicated, however: "It is possible to use IP proxies with iOS, but you need to do so through the WiFi settings, which is a bit messy and complicated. Our web proxy serves iPhone users particularly well – it works just fine via any browser since it needs no special configuration to use.
"The only drawback is that a web proxy user will need to pass Facebook's special security checks. Understandably, the site gets nervous when users are seen to instantaneously hop to new locations around the globe. This is just a side-effect of using a high-anonymity proxy but can be annoying if you want to access Facebook every day."
In an effort to solve all problems inherent to Facebook unblocking, idcloak is set to launch its anonymous VPN in just three weeks' time. As a paid service, subscription to the idcloak VPN will offer guaranteed access to the Facebook site.
See http://www.idcloak.com for more.