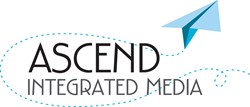 Ascend increased the advertising revenue for ASPA's print and online publications by more than 60 percent between 2011 and 2012.
Overland Park, KS (PRWEB) August 22, 2013
Ascend Integrated Media is proud to announce that it has expanded its sales representative partnership with the American Society for Public Administration (ASPA) to include exhibit booth sales and conference sponsorship sales opportunities.
"After having increased the advertising revenue for ASPA's print and online publications by more than 60 percent between 2011 and 2012, ASPA chose Ascend to begin selling exhibit space and sponsorship opportunities for its 75th anniversary conference, which will be held in Washington, DC, in 2014," said Eric Jacobson, Vice President, Media Development at Ascend.
The theme for the March 14–18, 2014 conference in Washington, DC at the Mayflower Renaissance is "Celebrating the Successes and Promoting the Future of Public Administration."
"We have been very pleased with the initial outcomes of our relationship with Ascend and the additional opportunities that have developed," said ASPA Executive Director Antoinette Samuel. "This expansion of our partnership is a natural extension of that relationship and we look forward to the benefits that it will afford ASPA and its members."
##
About Ascend Integrated Media — Ascend Integrated Media LLC is a custom media and marketing services agency that specializes in custom publishing, trade show and event publishing, custom content creation and content integration. The Kansas-based agency has received 52 national awards in the last three years for its work.
Ascend Integrated Media is uniquely positioned to work with associations, nonprofits, government agencies and companies to develop and produce brand-enhancing communications products. The company engages on behalf of the client to create, produce and distribute print, digital and mobile content associated with marketing, branding and social media initiatives.
Ascend's suite of fully integrated products and services includes print and digital magazine publishing, newspaper publishing, newsletters and eNewsletters, membership directories, product buyers' guides, exhibit guides, city guides, maps, annual reports, hotel door drop services, advertising/sponsorship/exhibit sales representation, patient education information, website design and management, smartphone mobile app development, iPad/tablet publishing as well as social media account management, targeted text/SMS services and QR code programs.
About the American Society For Public Administration — With more than 8,000 members and 80 chapters, ASPA is the largest and most prominent professional association for public administration. It is dedicated to advancing the art, science, teaching and practice of public and nonprofit administration. ASPA promotes good governance domestically and internationally.