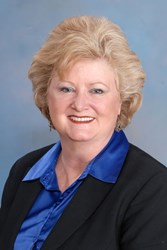 Being a 'fighter' fits the conventional leader paradigm; being fearful does not.
Tulsa, Oklahoma (PRWEB) August 23, 2013
Nancy Parsons' article was featured in Women's E-News (8/20/13), a global publication dedicated to women's issues. Titled "Good News: Female Executives Are Worrying Too Much" this article draws on study recently conducted by CDR that sheds new light on an old, nagging problem.
"While the glass ceiling is real and its consequences for women severe, its root cause has been elusive. A recent study by our firm CDR Assessment Group sheds light on the huge role of personality risk factors for leadership advancement. Most illuminating and new is that many female leaders are 'worriers,' a self-defeating risk factor. They lose visibility and hurt their credibility by not standing their ground and by over-analyzing. But these findings are actually good news. Now that we have measured and can clearly pinpoint what is holding women back, we can begin implementing developmental strategies and solutions that work."
Women's eNews is an award-winning non-profit news service covering issues of particular concern to women and providing women's perspectives on public policy. With writers and readers around the globe Women's eNews' audience stretches from New York City to New Delhi and all points between, reaching an estimated 1.5 million readers each year. Coincidentally, on the same day Parsons' article was featured, this award winning web publication was also named as one of the Forbes 100 Best Websites for Women.
Women leaders in the study group, Parsons' reports, are quite different from men leaders who "showed a statistically significant difference for being 'Egotists,' 'Rule Breakers' and 'Upstagers' under adversity and conflict." And she contends "being a 'fighter' fits the conventional leader paradigm; being fearful does not."
Parsons' article also links to the original study and white paper titled "Cracking the Code to the Glass Ceiling" which is available at http://www.cdrassessmentgroup.com .
CDR Assessment Group is proud to be a globally recognized assessment firm specializing in leadership development and talent management. They offer boutique-like service and focus on the future and the value proposition we provide clients talented team of associates to extend our reach in bringing the most accurate and insightful assessments, executive coaching and talent development initiatives in the marketplace. CDR Executive Coaches, trainers, consultants, instructional designers, and scientific research team are among the best in the world. CDR is a nationally certified women owned business (WBENC, WBCS and SBA WOSB) and is certified as a federally recognized HUBZone entity.
For more information or to schedule Nancy Parsons to present this break-through study, call 918-488-0722 or visit us online.