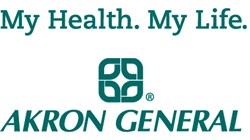 "The high level of clinical care, operational experience, medical innovation, and best business practices brought together through this potential partnership will serve as a tremendous asset to our community.
Akron, Ohio (PRWEB) August 22, 2013
Akron General Health System announced today it has signed a non-binding letter of intent and entered into exclusive discussions with a subsidiary of Community Health Systems, Inc. and the Cleveland Clinic to form a strategic partnership that would provide clinical and capital resources, strengthening Akron General financially while preserving the health system's century-long mission of offering outstanding care for area residents. The proposed sale of the system's assets to a newly formed joint venture would position Akron General for long-term stability and growth during a period of dynamic changes across the health care industry while also maintaining strong local leadership.
"We are thrilled to announce that Akron General Health System has entered into discussions that we believe will lead to a transformative and strategic partnership with two outstanding, nationally renowned healthcare organizations, Community Health Systems and the Cleveland Clinic," said Thomas L. "Tim" Stover, MD, MBA, President and CEO, Akron General Health System. "The high level of clinical care, operational experience, medical innovation, and best business practices brought together through this potential partnership will serve as a tremendous asset to our community, strengthening Akron General and ensuring our mission of service to the community for generations to come."
"We are pleased to announce this affiliation with Akron General Health System. Cleveland Clinic has long-served patients from the Akron area, and this will allow us to expand our clinical services in the region as Community Health Systems grows its presence in the state," said Toby M. Cosgrove, M.D., chief executive officer and president of Cleveland Clinic. "For Akron General, this partnership means access to tremendous resources as it continues to deliver on its mission of providing high-quality healthcare services to patients."
"This is a compelling collaboration that can bring together clinical expertise, capital resources, operational experience and innovation for the benefit of the Akron community," said Wayne T. Smith, chairman, president and chief executive officer of Community Health Systems, Inc. "We look forward to working with Akron General Health System's medical staff and employees in support of their commitment to provide high-quality healthcare for their community."
Over the past few months, a special committee of the Akron General board explored options and engaged in conversations with a number of organizations about possible relationships. After careful consideration, the board selected these potential partners based on specific criteria; most importantly, the board sought partners that would embrace the mission and culture of Akron General and advance its unique model of disease prevention and wellness. "In the end, we want to make sure Akron General is here for the next 100 years and doing exactly what we've done for the past 100 years – providing exceptional care for our patients," said Dr. Stover.
During the exclusive negotiations that will take place now, the parties will finalize details of the agreement, which will include commitments to:
-- Make significant capital investments to improve facilities, technology and hospital services;
-- Recruit new physicians to the community;
-- Maintain charity care; and
-- Appoint a local governing board of trustees consisting of community leaders and members of the hospital's medical staff.
"We are committed to maintaining competition in Northeast Ohio because competition keeps costs down and provides options for our patients. With all the recent changes in health care, we are confident that a strategic affiliation with strong nationally recognized partners is the right direction for Akron General, our employees, patients and the community. Our over-arching goal in all of this is to continue providing exceptional health care," Stover said.
Stover said the combined strengths of Community Health Systems and the Cleveland Clinic provide unique advantages for Akron General.
"The Clinic is committed to developing a model of healthcare for the 21st century that reduces costs and drives quality to provide the best healthcare value," he said. "We want to bring that model to our patients and to our community." Through its numerous affiliations locally and nationally, the Clinic also understands how to work effectively within a partnership, Stover added. Earlier this year, the Clinic announced that it has formed a strategic alliance with Community Health Systems, the other partner in this proposed transaction.
Community Health Systems, Inc. is one of the nation's leading operators of general acute care hospitals and brings a strong healthcare operations perspective to the partnership, Stover said. The organization, which includes 135 affiliated hospitals in 29 states, including four in Ohio, specializes in applying standardized, sustainable processes to hospital operations, resulting in improved efficiencies and enhanced clinical outcomes. "Community Health Systems is known throughout the country for incorporating best practices in its hospitals," said Stover. "They have worked successfully with many hospitals like ours and we look forward to bringing their expertise to our community."
Stover said the next steps include due diligence and final negotiations, a process that may take several months to complete. Assuming the parties consent to the terms of the partnership, a definitive agreement would be expected later this year.
About Akron General Health System
Akron General Health System is a not-for-profit health care organization with the mission of improving the health and lives of the people and communities it serves. Akron General Health System includes: Akron General Medical Center, a 532-bed teaching and research medical center, and Edwin Shaw Rehabilitation Institute, the area's largest provider of rehabilitation services; Akron General Partners, which includes Partners Physician Group, the Akron General Health & Wellness Centers, Lodi Community Hospital, Community Health Centers and other companies; Akron General Community Health Ventures, which includes Visiting Nurse Service and Affiliates, the largest and most comprehensive provider of home healthcare services in Ohio; and Akron General Foundation. Recently, U.S. News & World Report ranked Akron General Medical Center as the fifth best hospital in Ohio. In 2013, the American Nurses Association bestowed the prestigious "Magnet" status on the more that 1,000 nurses from Akron General Medical Center, Edwin Shaw Rehabilitation Institute and the Health System's Health & Wellness Centers. For more information about Akron General Health System, visit http://www.akrongeneral.org .
About Community Health Systems, Inc.
Located in the Nashville, Tennessee, suburb of Franklin, Community Health Systems, Inc. is one of the largest publicly-traded hospital companies in the United States and a leading operator of general acute care hospitals in non-urban and mid-size markets throughout the country. Through its subsidiaries, the Company currently owns, leases or operates 135 hospitals in 29 states with an aggregate of approximately 20,000 licensed beds. Its hospitals offer a broad range of inpatient and surgical services, outpatient treatment and skilled nursing care. Community Health Systems Professional Services Corporation, a subsidiary of Community Health Systems, Inc., provides management services to the affiliated group of hospitals and is party to the agreements with Cleveland Clinic. Shares in Community Health Systems, Inc. are traded on the New York Stock Exchange under the symbol "CYH."
About Cleveland Clinic
Cleveland Clinic is a nonprofit multispecialty academic medical center that integrates clinical and hospital care with research and education. Located in Cleveland, Ohio, it was founded in 1921 by four renowned physicians with a vision of providing outstanding patient care based upon the principles of cooperation, compassion and innovation. Cleveland Clinic has pioneered many medical breakthroughs, including coronary artery bypass surgery and the first face transplant in the United States. U.S. News & World Report consistently names Cleveland Clinic as one of the nation's best hospitals in its annual "America's Best Hospitals" survey. About 2,800 full-time salaried physicians and researchers and 11,000 nurses represent 120 medical specialties and subspecialties. Cleveland Clinic Health System includes a main campus near downtown Cleveland, eight community hospitals and 18 Family Health Centers in Northeast Ohio, Cleveland Clinic Florida, the Lou Ruvo Center for Brain Health in Las Vegas, Cleveland Clinic Canada, and currently under construction, Cleveland Clinic Abu Dhabi. In 2010, there were 4 million visits throughout the Cleveland Clinic health system and 167,000 hospital admissions. Patients came for treatment from every state and from more than 100 countries.