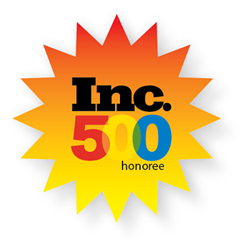 "Today, we are an industry leader and we look forward to helping even more Americans turn their unwanted gift cards into cash."
Brick, New Jersey (PRWEB) August 23, 2013
CardCash.com has been named to Inc. 500's list of America's fastest growing companies for the second year in a row. CardCash.com, the leader in the secondary gift card market, was ranked #245 on the list this year after posting $16.1 million in gross sales for 2012.
While ranking among America's 500 fastest growing companies is a major accomplishment, making the list two years in a row is even more exclusive, a sign of sustained, explosive growth.
The 2013 Inc. 500 list is ranked according to percentage revenue growth over the past 3 years, with CardCash.com's revenue growing 1,769% during that time, above the list's median three-year growth of 1,739%. In 2012, CardCash.com was ranked #68 on the Inc. 500 list.
After a number of strategic partnerships in 2013, CardCash.com is now on pace to continue their explosive growth, with $50 million in gross sales projected for 2013.
"When we started our company in 2008 we could never have imagined the exponential growth we have seen in a short 5 years", says CardCash.com CEO and co-founder, Elliot Bohm. "Today, we are an industry leader and we look forward to helping even more Americans turn their unwanted gift cards into cash, and help millions of Americans save as much as 40% on some of their favorite restaurants, department stores and more."
An estimated $110 billion in gift cards are expected to be sold in the United States in 2013, with 10 percent of these gift cards going unused. CardCash.com lets users tap into this market by buying directly from consumers, paying up to 97% for unwanted gift cards that would otherwise sit in a person's wallet. Consumers looking for a bargain can then buy discounted gift cards to leading retailers, saving as much as 40% at great retailers nationwide.
"Not all the companies in the Inc. 500 | 5000 are in glamorous industries, but in their fields they are as famous as household name companies simply by virtue of being great at what they do. They are the hidden champions of job growth and innovation, the real muscle of the American economy," says Inc. magazine Editor Eric Schurenberg.
About Inc.
Founded in 1979 and acquired in 2005 by Mansueto Ventures, Inc. is the only major brand dedicated exclusively to owners and managers of growing private companies, with the aim to deliver real solutions for today's innovative company builders. Total monthly audience reach for the brand has grown significantly from 2,000,000 in 2010 to over 6,000,000 today. For more information, visit http://www.inc.com.
About CardCash.com
CardCash.com was ranked by Forbes as #85 on their 2013 list of America's Most Promising Companies, and ranked #68 on the Inc. 500's list of fastest growing private companies in America. CardCash.com is the leading online discounted gift card exchange, enabling customers to buy, sell or trade gift cards and save up to 35 percent on gift card purchases.
Headquartered in Brick, NJ, CardCash.com presently offers the largest selection of discounted gift cards online and has the highest standards of security implemented to identify fraudulent sellers and inaccurate cards.
You can find them on Twitter @CardCash or on their Facebook page.