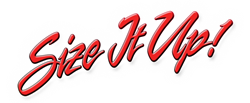 New York,NY (PRWEB) August 24, 2013
SizeItUp is a well-known wheel and tire fitments tool expert that keeps increasing its huge database by adding new brands. The newly listed brand to the SizeItUp catalog is the ATX. After doing immense research about the brand, the officials at sizeitup decided to include the brand ATX, so that their customers can get authentic information regarding tire and wheel fitments. Customers can easily browse through the fitments guide and be assured that they are not going to waste their time and money on irrelevant products that do not comply with the vehicle's needs and requirements.
ATX is a reliable brand that offers wheel and tires of different sizes so that they can easily fit your vehicle's specifications. Their products have always been the first choice of vehicle owners in terms of durability. Moreover, the products are available in black, chrome, and Teflon finish; thereby providing a dazzling look to your vehicle. Online retailers that are planning to add new products to their store can now rely on the SizeItUp fitments database, and be assured that their customers are receiving genuine information. Moreover, SizeItUp's catalog is enormous as they have information about every vehicle and model that was manufactured since the year 1960, integrated to their database.
More details about SizeItUp:
SizeItUp [http://www.sizeitup.com is one of the most reputed and reliable fitments detail providers today. We offer professional guidance to online retailers that are dissatisfied with the working of their present fitments module. Moreover, we even offer a fitments guide which is ACES compliant and can be integrated easily on different platforms like Amazon, eBay, etc. Most importantly, the details provided by us is authentic and verified against all listed vehicles. Our fitments guide provides information on various topics that includes staggered fitments, biggest size fitments, truck fitments, dually fitments, and much more.