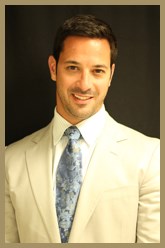 Half the reason people in the public look so strange is because they were injected "on label" to get 'worms' in their nasolabial fold or 'duck lips.'
Miami, Fl (PRWEB) August 23, 2013
Rian A. Maercks M.D., the wildly innovative pioneering force behind the elite Maercks Institute, has long been a proud proponent of his own take on the extended SMAS facelift. The MAERCKS-lift (Musculo-Aponeurotic Elevation and Retention with Check Kite Suspension) has been the doctor's proud creation modeled after what he learned with the SMAS-lift superstar Dr. James Stuzin and the influences of his international mentors including Dr. Francious Firmin, Dr. Fernando Ortiz-Monasterio, Dr. Daniel Marchac and Dr. Fernando Molina. Maercks describes it as a variation on a consistently sound theme, the SMAS-flap. The MAERCKS-lift is set apart by the application of Dr. Maercks own concept, HistiocentricityTM. By minimizing devascularization of the SMAS and using selected zones of adherence, Dr. Maercks has been delivering incredibly natural appearing facelifts with more rapid recovery for years. "I love performing my own version of the extended SMAS lift, it allows be to utilize so many of my skill sets, technical and artistic," Maercks explains (http://www.rianmaercksmd.com/maercks-lift-miami.html). Patient demands and Dr. Maercks perfection of a distinct art form has rendered the doctor less motivated to perform his beloved lifts.
From his first experiences with volume fillers, Dr. Maercks applied them "off-label." "The FDA approved indications for filling products are just silly. First of all they are designed to be dermal fillers but it is nearly impossible to place them in the dermis and if they are placed in the dermis they look horrible." "Half the reason people in the public look so strange is because they were injected "on label" to get 'worms' in their nasolabial fold or 'duck lips." These directions led to Dr. Maercks development of what he terms "Aesthetic Facial Balancing." "It is a process of understanding the nuances of aging, aesthetics and human perception and creating balance which is then registered as youth, beauty and happiness in the observers brain." Maercks injects volumes of product that other practitioners find obscene. A basic first treatment can involve 6-12 mL of product and occasionally up to 40 or more. With more and more public knowledge of this technique high volume patients are becoming more and more common. Today, The Maercks Institute released their most recent analysis noting that facelift numbers are being consumed by Aesthetic Facial Balancing procedures. Tracking trends in patients reason for consultation and selected procedure show that more and more patients attracted to the MAERCKS-lift select Aesthetic Facial Balancing under guidance by Dr.Maercks.
While Maercks loves delivering unbelievable and sometimes life changing results with his elegant nonsurgical procedures, he has mixed feelings on this trend. "Of course I love surgery and would much rather perform a MAERCKS-LIFT than injectable procedures, but I select with the patient what the best intervention is for their physical findings, concerns and lifestyle and health restrictions. More and more patients can delay the need for a facelift with Aesthetic Facial Balancing to the level I have developed it." Dr. Maercks cautions that this technique is not for everyone, especially those with excessive neck skin laxity, however, the majority of patients seeking his lifts have moderate findings that can be disguised with Aesthetic Facial Balancing. Maercks is so proud and confident in his pioneering techniques that he produced a mini documentary of himself receiving his own treatment (https://www.youtube.com/watch?v=AAf3JrC5Nxc). With these two drastically different but astonishingly powerful modalities at the doctor's disposal, it has never been a better time to become a patient at the Maercks Institute.
Dr. Rian A. Maercks conducts limited exclusive consultations at The Maercks Institute, 4500 Biscayne Boulevard Suite #104, Miami, Fl 33137. Consultation scheduling can be arranged via phone (305) 328-8256 or email Dr.Rian(at)RianMaercksMD(dot)com.