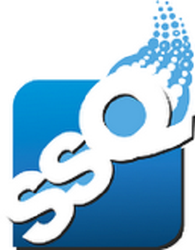 Hartfort, CT (PRWEB) August 26, 2013
StructuredSettlement-Quotes.com, the innovative leader in the structured settlement sales industry, has today announced two of its institutional investors will no longer purchase the payment rights from structured settlements issued by The Hartford. This comes on the heels of the announcement that The Hartford has been downgraded to a S&P rating of BBB+ (from A-) as listed on their investors report. This marks just the latest in a series of ongoing downgrades the company has suffered throughout 2013 and preceding years.
The immediate upshot of the downgrade of The Hartford for StructuredSettlement-Quotes.com customers is this – those looking to sell structured settlement annuities from The Hartford will certainly face reduced prices and a slower process. Because StructuredSettlement-Quotes.com's two institutional investors are no longer purchasing structured settlements issued by The Hartford, annuitants seeking to sell all or part of their payments will face an uphill battle.
Not only will it take longer to find a qualified purchaser, but because of the increased risk associated with purchasing structured settlements from a company with a downgraded financial standing, buyers will charge a higher rate, leaving consumers with less money when everything is said and done.
According to HartfordBusiness.com, "The Hartford has been struggling with mounting senior debt and increasing delays in filing financial reports with securities regulators and debtholders." As of mid-2013, The Hartford was sitting on $253 million in outstanding debt. Several other industry watchdogs have The Hartford on negative watch due to its flagging financial strength and potential for default.
Despite this setback, annuitants looking to sell The Hartford annuities are not completely out in the cold – StructuredSettlement-Quotes.com is still the best place to find a qualified purchaser with the lowest rates.
To learn more about StructuredSettlement-Quotes.com or begin receiving quotes for the sale of a structured settlement, visit https://www.StructuredSettlement-Quotes.com.
About StructuredSettlement-Quotes.com: Built on customer service and the principle of putting client interests first, StructuredSettlement-Quotes.com has built a reputation for innovation, quality and honesty since its inception in 2007. The company specializes in providing clients with the means to sell lottery winnings, structured settlements (https://www.structuredsettlement-quotes.com/structured-settlement), annuity payments (https://www.structuredsettlement-quotes.com/sell-annuity-payments-for-a-lump-sum) and more.