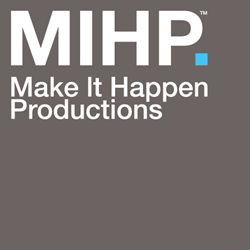 This deconstruction show is very entertaining, it has changed the way I think about the environment, both as a person and producer
Sherman Oaks, CA (PRWEB) August 23, 2013
ON BEGLEY STREET chronicles the Begleys' journey to build the greenest, most sustainable home in North America under LEED Platinum-certified standards. What started as a construction show, quickly morphed into a de-construction show, when the Begley's learned their newly purchased home could not be remodled. Viewers are invited to watch each Sunday as Begley, the actor and noted environmentalist, and Carson-Begley try to balance sustainable living with living comfortably.
"We wanted to show what you could do with a large structure like ours," explains Begley. "And, also, we wanted to show what the average Joe or Jane could do that isn't building a green home, with their existing home. That's why we're so happy to be working with MIHP and partnering with evōx Television—I think it's where a lot of people are going to go, to see messages about sustainability and social responsibility."
Adds Hayden Begley, "I'm very excited for ON BEGLEY STREET to be on evōx, because it seems like a great fit, with a sustainable show being on a sustainable network."
The partnership with evōx Television provides ON BEGLEY STREET with a multiplatform opportunity to reach viewers. An online television network, retail marketplace and social community, evōx supports the lifestyles of health and sustainability. evōx educates, informs and inspires by delivering social television and sustainable products worldwide.
"Ed, Rachelle and Hayden are the real deal and we could not be more thrilled to be doing this show with this sustainable, but more importantly, 'real' family," says Executive Producer, Billy Frank. He continues, "This deconstruction show is very entertaining, it has changed the way I think about the environment, both as a person and producer."
ABOUT "ON BEGLEY STREET" AND THE BEGLEYS
Ed and Rachelle Begley are the most recognized names and faces in Hollywood's environmental movement. The couple co-starred in their own highly successful reality series, LIVING WITH ED. They both continue to act, and are equally active in many charities and environmental groups. To learn more, visit http://www.onbegleystreet.com.
ABOUT MAKE IT HAPPEN PRODUCTIONS
A multi award-winning production company, Sherman Oaks, Calif.-based Make It Happen Productions (MIHP) has recently sold and produced television shows to both Viacom and NBC. Partnering with Raphael Sbarge, Ed Begley Jr. and Rachelle Carson-Begley, MIHP is proud to now add Web series development and production to its repertoire. To learn more, visit http://www.mihp.tv.
ABOUT EVŌX TELEVISION
evōx Television is building a global community that unites people around shared interests with the goal of influencing positive change and shifting consumer attitudes and behaviors. evōx is the next evolution in entertainment. Learn more at http://www.evoxtelevision.com