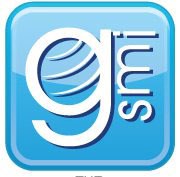 "Risk Management often puts blinders on, rather than takes them off. Yet, little league players, role-playing computer games and competitive chefs know what to do." - Brian Barnier
Chicago, IL (PRWEB) August 23, 2013
GSMI is excited to announce Brian Barnier will be delivering the keynote address at the GRC Summit Chicago on the topic of Operational Risk Management on September 25th.
Well over 90% of risks resulting in significant negative earnings surprises are strategic and operational. Risk-adjusted growth rate weighs heavily in corporate valuation. Strategy without execution just doesn't get the job done. The future is clear -- GRCs professionals only win when they add to their defense game the agility and speed to play offense.
In his session, Brian will share why performance-driven risk management is far more critical to lives and livelihoods than compliance-driven risk management. Brian will discuss selecting the right ingredients to simplify managing risk for a complex and changing world, using the financial and operational views of managing risk to objectives to improve your traction and share stories about systems to slice across silos.
Brian Barnier is a global performance improvement leader. He brings practical insight to investors, boards and management to help them bridge from strategy to execution while continually balancing risk and return. He accelerates improvement in business results, and risk program efficiency and effectiveness by drawing on his practical library of cross-discipline, country and industry experience -- testing what works, where, when and why.
Currently principal analyst and advisor at ValueBridge Advisors, his career has been about growth. Internationally, he maintains relationships in over thirty countries and has a passion for economic development. Technologically, he has led teams to nine U.S. patents. He has worked across several industries and served on boards of several private companies and non-profit organizations.
He was named one of the exclusive fellows of OCEG, a cross-discipline professional association focused on improving principled performance through more integrated governance and risk management.
Mr. Barnier serves on the editorial panels for EDPACS, ISACA Journal and Association for Financial Professionals Risk newsletter. He is a contributor to Risk Management in Finance (2009) from Wiley & Sons and author of The Operational Handbook for Financial Companies (2011) from Harriman House. He has been quoted widely (including from the NYSE and NASDAQ Market Site), and penned over 100 articles for business operations, finance, technology, audit, risk, security and business continuity audiences.
This year, GRC Chicago will offer 4 new session tracks: (1) Corporate Governance; (2) IT/Data Security, (3) Audit Management; and (4) Enterprise Risk Management (ERM). Mark's presentation will be a closing keynote on the first full day of the summit on September 25th. For more information and to register today, please visit http://www.thegrcsummit.com. Early bird discounts expire today, August 23, 2013.
Twitter: @gsmionline
Facebook: Facebook.com/gsmiweb
Event Hashtag: #GRCSummit
Join the conversation with our LinkedIn Group:
http://www.linkedin.com/groups?gid=4242188&trk=myg_ugrp_ovr
GSMI is a leader in the industry of executive education, creating conferences, summits, workshops and training sessions that combine rich learning environments with the opportunity to network with today's most relevant thought leaders, speakers and practitioners. GSMI's annual events have reached 70% of the Fortune 500 companies, in over 30 countries, covering topics that today's leaders find most challenging and inspiring.