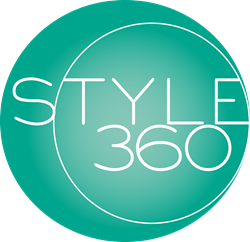 We're thrilled to unveil our newly created website, www.STYLE360NYFW.com, which will allow us enhanced means to showcase our focus on innovative industry fashion shows fused with high-energy entertainment.
New York New York (PRWEB) August 23, 2013
A-List Communications is pleased to announce the STYLE360 New York Fashion Week Spring/Summer 2014 schedule, which includes an all-star lineup of high profile shows and celebrity hosted nighttime events from September 10 – 12, 2013. Over the years, the fashion week program has been home to over a hundred fashion shows and events, welcoming designers like Abbey Dawn by Avril Lavigne, Dash by Kardashians, Costello Tagliapietra, Zaldie, Daisy Fuentes, Patricia Fields, Pete Wentz's Clandestine Industries, Rodarte, Junk Food Art House's Le Smurfette, as well as philanthropic events such as the Susan G. Komen Pink Dress Collection.
This season, STYLE360 will again position itself as a leading fashion stage of New York Fashion Week by hosting a selection of high-profile fashion shows and see-and-be-seen after parties. All fashion shows are presented each season at the STYLE360 Fashion Pavilion South Hall in Chelsea and official after parties held at off-site partner locations including Haven Rooftop at the Sanctuary Hotel and the newly opened Design District venue, Suite 36.
"We're thrilled to announce our Spring/Summer 2014 line up and unveil our newly created website, http://www.STYLE360NYFW.com, which will allow us enhanced means to showcase our focus on innovative industry fashion shows fused with high-energy entertainment, fashion-fan access and strategic integrations with our corporate sponsors. Our goal each and every season is to be a highlight of New York Fashion Week," states Executive Producer, David Manning, President of A-List Communications.
This September will be no different as STYLE360 New York Fashion Week announces its runway fashion show schedule as follows:
Tuesday, September 10th
2:00 p.m.: Junk Food Vintage NFL Curated by Kristin Cavallari
7:00 p.m.: Shop.Angelaiam.com by Angela Simmons
8:30 p.m.: STYLE360 After-party celebrating Junk Food curated by Kristin Cavallari at Haven Rooftop at the Sanctuary Hotel
Wednesday, September 11th
11 am: Malan by Malan Breton sponsored by Fancy Feast® Gourmet Cat Food
3 pm: Meskita by Alessandra Meskita
7:30 pm: FrontRow by Shateria Moragne-El
Thursday, September 12th
2 pm: Tumbler and Tipsy by Michael Kuluva presented by AIDS Healthcare Foundation
6:30 pm: Just Dance with Boy Meets Girl®
8 pm: STYLE360's Closing party celebrating Just Dance with Boy Meets Girl® at Suite 36
All fashion shows will be styled with Not Your Mother's® hair care products by lead stylist Drew Noreen. James Vincent will be the key makeup artist with the official makeup partner, Shades by GAL. Official sponsors also include Ubisoft's Just Dance 2014, Sabra Dipping Company, Sweet'N Low®, Fancy Feast® Gourmet Cat Food, GlyTerra-gl/SeroVital-hgh, NJOY Premium Electronic Cigarettes and Eight O'Clock Coffee, who will be celebrating its fresh new look by taking the runway with its Red Bag Collection in support of Dress for Success. Eight O'Clock Coffee will also be making a $25,000 donation to Dress for Success to support the nonprofits own efforts of "redressing" women with professional attire and providing them with career development tools to reenter the workforce. Photo and promotional support will be provided by newspaper partner, the New York Post. STYLE360's official hotel partner, is the luxurious Sanctuary Hotel and the newly launched design district hot-spot and official nightclub sponsor, Suite 36. All fashion shows will be hosted at the STYLE360 Fashion Pavilion, located at 125 West 18th Street.
Further detail about each show is as follows: The Junk Food Vintage NFL Curated By Kristin Cavallari Show will present a fashion touchdown on September 10th at 2 p.m. This highly-anticipated, experiential show will bring the game to life, as elements from the sport are infused artistically on the runway with four quarters representing the two conferences and eight divisions. Inspired by the actress/designer's chic personal style, and paying homage to Junk Food as the original vintage t-shirt company, a mash-up of contemporary looks such as statement shoulder pads with a mid-90's edge, vibrant team color blocking, oversized boyfriend jerseys with a feminine twist, and more will make its way down the runway as football and fashion join forces for a show like no other during this September's New York Fashion Week.
Immediately following will be the debut of Shop.Angelaiam.com by Angela Simmons at 7 p.m. The Shop.Angelaiam.com runway show will incorporate contemporary looks that embody the designer, entrepreneur and jetsetter's lifestyle. Angela recently launched her e-commerce website, AngelaIAm.com, which personifies the designer's versatility with merchandise that ranges from everyday wear to runway ready. AngelaIAM.com teams up with Young Love (http://www.ShopYoungLove.com) for a non-traditional, innovative and interactive fashion show. From the runway to your closet, most of the clothing will be instantly available to purchase online via the AngelaIAM app, so when you see something you love on the runway, you an buy it online right away. The 'instant shop' idea is the brainchild of AngelaIAM ecommerce co-founders, Angela Simmons and Alisha Crutchfield. Known as the daughter of legendary hip hop artist and pioneer Reverend Run, Angela has quickly established herself as a business woman and fashion designer within her own right. Angela's previous ventures in fashion include PASTRY, a popular sneaker and clothing brand she co-founded with her sister Vanessa Simmons that has become a hit with girls across the country.
Concluding the first day of STYLE360 at 8:30 p.m., will be the STYLE360 After-party celebrating Junk Food Clothing curated by Kristin Cavallari at Haven Rooftop at the Sanctuary Hotel, STYLE360's official hotel partner.
On day two, September 11th, the Malan by Malan Breton, sponsored by Fancy Feast® Gourmet Cat Food, show will hit the runway at 11 a.m. This season, STYLE360 welcomes back celebrity fashion designer Malan Breton. WWD, VOGUE, NY Post, CNN and NY Daily News have chronicled his collections. His red carpet looks have been worn by A list Celebrities: Kerry Washington, Michael Buble', Minnie Driver, Kylie Minogue, Katrina Bowden, Kathy Lee Gifford, Ariana Grande and more. Most recently Keith Carradine and Jerry Mitchell (Tony Award winner for "Kinky Boots") graced the 2013 Tony Awards wearing his signature men's suits. This season, Malan will redefine the catwalk with a few feline-inspired fashions created in collaboration with Nestlé Purina's Fancy Feast® Gourmet Cat Food.
Immediately following, will be MESKITA at 3 PM. MESKITA by Brazilian designer Alessandra Meskita, appeals to the elite jet setter with its collection of fine fabrics and vibrant colors. MESKITA features unique timeless pieces that exude luxury including everything from contemporary skirts, dresses, jackets and pants to a sexy swimwear line. Each piece in the collection blends glamour and comfort with exquisite, detailed statement pieces that can be combined or worn separately. This glamorous resort collection is for the refined and fashionable woman who admires travel and luxury.
Concluding day two will be FrontRow by Shateria Moragne-El at 7:30 p.m. FrontRow is an innovative luxury brand that represents chic exclusivity. Shateria's clothing and designs ensure confidence and appeal with an unmatched style that inspires consumers to never settle for anything less than the FrontRow.
Day three of STYLE360 on September 12th will begin with Tumbler and Tipsy by Michael Kuluva presented by AIDS Healthcare Foundation at 2 p.m. Anchored by the creative mind and brilliant talents of professional figure skater and fashion designer, Michael Kuluva, Tumbler and Tipsy is reworking, redefining and revamping the world of fashion one sequin at a time. The collection will feature sizzling garments, made with Swarovski crystals, which are representative of today's current pop culture trends. Kuluva hopes to bring awareness of the AIDS epidemic to the masses through this eye-catching collaboration with the largest non-profit HIV/AIDS healthcare provider in the world. Strutting down the runway, in support of Kuluva and his collection, will be Olympic Gold Medalist, Sarah Hughes, US Figure Skating Champion, Johnny Weir, and super model, "Zombie Boy."
The grand finale of STYLE360 will be the high-energy Just Dance with Boy Meets Girl® runway show at 6:30 p.m. This year, Stacy Igel, founder and creative director of Boy Meets Girl®, teamed up with Ubisoft's popular video game franchise Just Dance to create her Spring/Summer 2014 collection that will bring the virtual dance floor to the runway. With a surprise performance, models will dance down the runway in Boy Meets Girl® trademark tees, sequin skirts, party dresses, feather detailing and more, all inspired by the game's design, music, and energetic feel. The Boy Meets Girl® collection celebrates freedom of expression, technology, art and dance, all cultural elements that bring people together. VIPs and celebrity guests, including Brittany Snow and Sloane Stephens will walk the runway and Austin Mahone will perform live during the show. Immediately following, STYLE360 will be hosting its NYFW Wrap party at 8 pm at the newly launched design district hot-spot Suite 36 in celebration of Just Dance with Boy Meets Girl®, which will be attended by these confirmed celebrities and more.
For more information on this season's designers and to view runway trends, please visit http://www.STYLE360NYFW.com in addition to Twitter @NYFWSTYLE360 and Facebook @ STYLE360.
About A-List Communications LLC
A-List Communications (http://www.a-listcommunications.com) is a full-service consulting, special events & communications agency with offices in Los Angeles, Dallas and New York City. With over 15 years of global agency experience, A-List Communications specializes in connecting corporate brands with results-driven communication strategies, and globally recognized celebrities that elevate their clients to the A-List. Core to A-List Communications success is delivering "Brand Integration" services across a portfolio of propriety branded entertainment programs including "Fashion Week STYLE360," "Supper Series" and "The Arts & Cinema Centre."
About Just Dance
Just Dance is the world's No. 1 selling dance game franchise. With more than 40 million units sold to date worldwide, the game has become a cultural phenomenon winning multiple Nickelodeon Kids' Choice Awards for "Favorite Video Game" and the Teen Choice Award for "Choice Video Game." Just Dance is also currently part of the Active Play PALA+ Challenge, a collaboration between the Entertainment Software Association (ESA) and the President's Council on Fitness, Sports & Nutrition (PCFSN).
About Eight O'Clock® Coffee
Eight O'Clock Coffee, a true original and America's original gourmet coffee brewed from craft and passion, has been delighting coffee lovers for more than 150 years and was named one of 'America's Greatest Brands' in 2010. Best known for their #1-selling whole bean coffee in grocery, Eight O'Clock offers a full line of gourmet coffee varieties in ground and whole bean form as well as Keurig® K-Cup® packs. Eight O'Clock Coffee is headquartered in Montvale, NJ, roasted and packaged in Landover, Maryland and available at most U.S. retailers where groceries are sold. Eight O'Clock is part of the Tata Global Beverages family of brands. For more information about Eight O'Clock Coffee, visit http://www.eightoclock.com.
About Not Your Mother's®
Not Your Mother's® is a Tampa-based haircare brand under Demert Brands, Inc. Targeting a young, trend-savvy audience, the brand's philosophy is to offer top-performing products with an innovative approach at an affordable price point. The line is recognized for its signature eye-catching graphics, quirky product names and playful descriptions. Not Your Mother's is sold at more than 15,000 U.S. retail locations including Ricky's NYC, CVS/Pharmacy, Urban Outfitters, ULTA Beauty, etc. as well as internationally. The current lineup includes 22 SKUs. For more information, please visit http://www.nymbrands.com.
About Shades by GAL®
Shades By GAL is a New York based, emerging cosmetics brand that has taken the cosmetics world by surprise. Shades is not only meeting, but beating the current blending trends, with its optimal yellow based line, which caters to all ethnicities, thus eliminating the need to blend multiple foundations for that perfect color match. Shades by GAL has been selected as the cosmetics line for the International Emmy's, as well as the Atlantic Experience 2013 Fashion Event.
About Fancy Feast® Gourmet Cat Food
The Fancy Feast Brand makes every day extraordinary with an exquisite selection of gourmet cat food entrees, restaurant-inspired feline cuisine, dry meals, and Fancy Feast Appetizers for cats. Fancy Feast Gourmet Cat Food is manufactured/distributed by Nestle Purina PetCare Company, a global leader in the pet care industry. Nestle Purina PetCare promotes responsible pet care, humane education, community involvement and the positive bond between people and their pets. The North American headquarters for Nestle Purina PetCare is located at Checkerboard Square in St. Louis, Missouri. Nestle Purina PetCare is part of Swiss-based Nestle S.A. -- the world's largest food company. http://www.fancyfeast.com
About the New York Post
The New York Post, founded by Alexander Hamilton in 1801, is the oldest continuously published daily newspaper in the United States. The Post is available in print; online at NYPOST.com and via iPad and iPhone applications. The Post gives readers a unique and lively mix of local and national news, Page Six, Best Sports in Town plus entertainment and business coverage. The New York Post is owned by News Corporation, one of the world's largest media conglomerates (http://www.nypost.com).
About Sweet'N Low®
For more than 55 years, Sweet'N Low®, America's favorite zero-calorie pink sweetener, has been helping millions of people around the world manage their weight by sweetening food and beverages without added sugars and unnecessary calories. Headquartered in Brooklyn, New York, Sweet'N Low® is manufactured by Cumberland Packing Corp., a family-owned and -operated business. For more information, please visit http://www.sweetnlow.com.
About Sabra Dipping Company®
Sabra Dipping Company, LLC is a leader in the refrigerated dips and spreads category and producer of America's top-selling hummus. Sabra's award-winning hummus, available in more than a dozen flavors, and a wide range of authentic, healthy and vegetarian dips and spreads can be found nationwide in club stores, supermarkets, specialty retailers and through food service. Sabra operates a silver LEED certified factory in Virginia, and in 2011 received an A-Classification from the British Retail Consortium (BRC) audit board for food safety for its California Salsa plant. Find Sabra at http://www.sabra.com.
Sabra Dipping Company was formed as a U.S./Canadian joint venture between Strauss Group and PepsiCo. The Sabra joint venture draws on both Frito-Lay, a division of PepsiCo, and Strauss Group's expertise to continue building this growing business.
About SanMedica International™
GlyTerra™-gL combats the other cause of wrinkles… sugar. That's right; sugar causes wrinkles through a process called glycation. Glycation and glycotoxins (byproducts of sugar metabolism) produce wrinkles on even the most religiously sunscreened skin. GlyTerra-gL is a two-part anti-glycation regimen that helps prevent and correct the visible signs of sugar-related skin damage. The GlyTerra system includes a 2% Theraglycan™-3 Day Formula and a 4% Theraglycan-3 Night Formula. And the bioactive compounds in these two revolutionary formulas have been clinically shown to not only decrease the visible, age-related effects of "sugar damage," but also block surface glycotoxin formation to help shield the skin from future glyco-damage, as well as reduce the look of fine lines, deep wrinkles and crow's feet, improve the appearance of age spots, loose, droopy, flaccid skin, and — most importantly — make everyone's complexion look healthier, more radiant, and significantly younger… 8-10 years younger, to be exact. Not even retinol can do all that!
SeroVital®-hGH is an oral dietary supplement shown in a double-blind, placebo-controlled clinical trial to actually increase mean, bioactive, serum (blood) growth hormone levels… by 682%. Many medical experts and human growth hormone (hGH) users have long believed that having increased hGH levels can help reduce wrinkles, decrease body fat, increase lean muscle mass, strengthen bones, boost mood, improve sex drive, tighten sagging skin, and make users look and feel decades — not years, but DECADES — younger.
Both GlyTerra-gL and SeroVital-hGH are now being sold by SanMedica International™ at http://www.GlyTerra.com and http://www.SeroVital.com.
About The Sanctuary Hotel New York
The Sanctuary Hotel, recipient of Trip Advisor's 2012 & 2013 Certificate of Excellence Award and honored as the International Hotel of the Year at the 2011 European Hospitality Awards, is a boutique hotel concept from Hank & Brandon Freid of the Impulsive Group. The stylish & intimate Sanctuary Hotel is a true refuge within NYC, offering personalized service and European-inspired hospitality curated by native New Yorkers.
Each of The Sanctuary Hotel's 111 rooms features a modern design aesthetic & lavish amenities including imported marble countertops, opulent crystal chandeliers, Frette bed linens, HD flat screen TVs and iHome stereo systems. Guests of the hotel can indulge in their S.T.A.R. Experience Program (Service Tailored to Any Request) - a one-of-a-kind, five star concierge service - to help make their stay a truly memorable one. In addition, guests are offered complimentary daily membership to Equinox fitness club and access to Haven, the hotel's serene & swanky rooftop lounge & restaurant, and the new Sanctuary Ultra Lounge located on the lobby level. For more information please call (212) 234-7000 or visit http://www.SanctuaryHotelNYC.com.
About Suite 36
Restaurateurs and Nightlife impresarios Dave Casey and Philip Quilter are bringing a sophisticated Restaurant and Events Lounge, Suite 36, to Midtown Manhattan. Named after the private suites that line the parameter and mezzanine of the space, this multi-functional venue will offer a relaxed yet refined setting to enjoy favorite athletic pastimes, dining and exciting Nightlife programming. In addition to sports viewings and intimate gatherings within our suites, the venue Suite 36 allows for various entertainment options from social to business events. In conjunction, Suite 36 houses a separate juice bar, "Pulp NYC" which will serve carefully curated fresh juice combinations throughout the day, to support both body and soul. http://www.Suite36NYC.com.
About NJOY
NJOY is the most popular electronic cigarette brand in America and is known as the industry's "Gold Standard" due to its best-in-class products, patent-pending technology, superior branding, experienced management team and most responsible business practices. The first independent electronic cigarette company to support the nationally recognized We Card Program and join its Manufacturers Advisory Council, NJOY is available in more than 60,000 retail stores nationwide including 24 of the nation's top 25 convenience store chains. NJOY offers a variety of rechargeable and non-rechargeable electronic cigarette products made for adult smokers. These products provide nicotine and rich tobacco and menthol flavor without smoke or odor. NJOY is a trademarked electronic cigarette brand and is headquartered in Scottsdale, Arizona. To learn more about NJOY products visit http://www.NJOY.com.