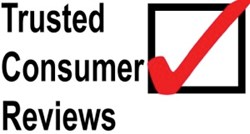 (PRWEB) August 22, 2013
TrustedConsumerReview the premier online auditing and reviews agency, is pleased to announce the best culture change consultant in USA. TrustedConsumerReview reviewed numerous culture change consultants, upon which point Chalmers Brothers was selected. Criteria for selection included variables such as cost, effectiveness, past clients, testimonials, and reviews. After reviewing numerous c orporate culture change professionals, Chalmers Brothers was found to be the most appealing, and is given the honor of being the best corporate culture change consultant.
About TrustedConsumerReview.com
TrustedConsumerReview.com is a leading provider of independent reviews and rankings for thousands of products, businesses, and services. Our goal at TrustedConsumerReview.com is to provide fair and accurate reviews that are representative of the business in question.