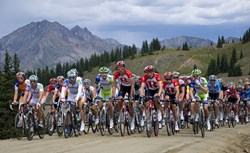 Aspen, CO (PRWEB) August 23, 2013
The real estate brokers at Portfolio Aspen Properties are excited to welcome bike racers and guests for the USA Pro Challenge to Aspen, Colorado, home of the best road biking in the country. Portfolio Aspen Properties is featuring a selection of vacation homes and investment/rental properties to show biking enthusiasts visiting for the race.
The USA Pro Challenge started Monday, August 19, 2013 with stage one in Aspen, followed by the start of stage 2 in Aspen on August 20, 2013. Pro cyclists, including the 2013 Tour de France winner and other competitors, have been riding around Aspen all weekend as events kicked off Friday, August 16, 2013.
Since its inaugural year in 2011, Aspen has been the home of the USA Pro Challenge race.
According to Erik Berg, owner of Portfolio Aspen Properties, Aspen is world-renowned for having some of the most beautiful biking trails in the world and provides dozens of trails for cyclists of all abilities.
"Biking enthusiasts should consider Aspen when selecting a vacation or investment property," says Berg. "Weather here permits cycling from May to October and if you don't enjoy winter sports, you can lease your property for rental income over the winter months. If you enjoy winter sports and cycling, Aspen provides year round activities for the family to enjoy. If you are an active person, there is no better place to have a vacation home or rental property than Aspen."
Aspen provides a range of competitive road and mountain biking for all ages and levels. Because the base of town starts at nearly 8,000 feet and the rides go up from there, many bikers enjoy riding here because of the challenge and difficulty. However, there are also dozens of more moderate trails downvalley from Aspen.
The beauty of riding in the Rocky Mountains, coupled with getting exercise and having fun, has made biking one of the top sports in the Aspen area - and Aspen a major destination for cyclists of all levels.
For those interested in group riding or competition, the Aspen Cycling Club welcomes everyone from experienced racers to complete beginners, with two levels of competition, as well as age divisions and special races for children.
For more information or to book a property showing at your new cycling destination, please visit http://www.portfolioaspen.com/.
About Portfolio Aspen Properties
Portfolio Aspen Properties draws from the largest and most comprehensive network of available homes for sale in Aspen and the Roaring Fork Valley to make sure its clients see all of the properties that meet their criteria. Portfolio brokers deals for clients looking to buy Aspen real estate, sell Aspen real estate, and invest in Aspen real estate. The company also provides its clients with a diverse collection of high caliber luxury vacation rental properties in the Aspen area.