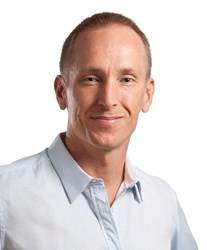 Social media is great, but having direct access to a customer's inbox? Well, that's priceless."
(PRWEB) August 26, 2013
Instead, what businesses need to keep them in the game is an email list they can target at will, insists Gollan. And, in his latest bulletin titled 17 Practical Ways to Build an Email List…Fast! Gollan gives ways that will make business email lists positively take off - such is the dynamic nature of his tips.
The popular business mentor says: "A strong email list is one of the most valuable assets a business owner can have. Social media is great, but having direct access to a customer's inbox? Well, that's priceless."
The first tip Gollan suggests, is to amass emails on YouTube via FanBridge. This works because FanGated videos allow companies to acquire email registration easily by tempting viewers with the possibility of watching the full-length video on sign up. The carrot is an enticing abridged version.
Next, the leading Australian company coach, suggests is that businesses should offer an e-product as an incentive for opt-in. This could be an e-book, video, whitepaper or a template etc.
Another incentive could be in the form of a deal for that particular individual when they sign up for the company's newsletter. It could involve, for instance, a 10 per cent discount for customers or an invitation to a special evening to view a new collection etc. An exclusive membership is also a nice persuasive tactic where the benefits of signing up should be well highlighted ie coupons and regular discounts.
But email collection tactics don't all have to be on-line, says business marketing expert Gollan. Another excellent means of acquiring email addresses is to hold a competition at a trade show and ask for the individual's email as part of the entry form (stressing, at the same time, that the competition winner will be informed of his or her success via email).
Facebook op in forms work very well too, assures Gollan. This is where customers are asked to opt-in (via a specially designed app) prior to accessing the company's Facebook page itself.
Now that paid webinars are more or less a thing of the past, free webinars are one of the latest and more effective ways to get email addresses. According to Gollan tried and tested phrases such as 'reserve your seat' and 'hold your spot' sets registration rates soaring.
Businesses can also capitalize on their social media lists for email list building by offering exclusive deals for Facebook, Twitter, LinkedIn followers etc who sign up for the company newsletter. They can also link directly to a custom landing page which collects emails (this is achieved via the link required for the company site in the biography for their social media page).
Some businesses ask for an email sign up on their actual website home page – the sign up being that page's ultimate goal.
Another good email sign up tactic is to include a call to action on guest posts. For instance, when sending a guest post onto another site, a company should ensure that the link back to their own site is to a page which asks for an email opt in.
Meanwhile companies looking for information from potential clients should consider only asking for an email address. That's because the less information an individual is asked to input, the more chance they are to sign up. And in this case it's the email address that the company wants, rather than their date of birth, gender etc.
Another good idea for collecting email addresses is to concentrate on blog posts. says business guru Gollan. Companies should ask for a sign up at the end of each post they produce on their own site. Alternatively they can install a call to action plugin at the end of the post via a special app designed specifically for that purpose.
Learn more business marketing ideas and company coaching tips in general at Gollan's popular website today.