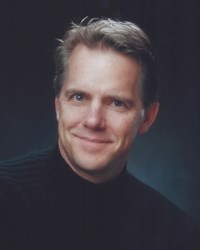 All too often, companies wait until they have a crisis on their hands before they start thinking about online reputation management
Salt Lake City, Utah (PRWEB) August 23, 2013
Don Sorensen, online reputation expert and president of Big Blue Robot LLC, today counseled businesses to focus on their core audience when building a successful online reputation management strategy.
"All too often, companies wait until they have a crisis on their hands before they start thinking about online reputation management," says Sorensen, online reputation management expert and author of "Online Reputation Management: Corporate & Personal. "Once the crisis hits, damage has already been done to their corporate image and they find themselves reacting rather than proactively building a positive reputation.
Sorensen advises that it doesn't have to be that way. He suggests building a positive online reputation before a crisis hits can help a company determine vulnerabilities and make it impervious to virtually any attack. One of the best ways to proactively manage a company's online reputation is to focus on the core audience.
"If you focus on building an online reputation for your core audience, not only will you be building a positive online reputation, but you're building a reputation that's more likely to convert your best prospects into your best customers," says Sorensen. "A company's reputation is more public and visible than ever before. Customers are taking their opinions online, and can either help or hurt a company by what they have to say about their experiences. Opinions are established before a potential customer ever sets foot in the door of a business or picks up the phone to call."
According to findings in the 2013 BrightLocal Local Consumer Review, positive online reviews have a real, actual impact on purchasing decisions. The study found that 79 percent of consumers trust online reviews as much as a personal recommendation. The number was up 72 percent from 2012. "This substantiates how important a company's online reputation is today," adds Sorensen.
The expert references Aristotle when advising on successful online reputation management strategies, stating that over 2000 years ago the philosopher came up with a system to teach students how to become better orators in the public square. Aristotle believed that speeches had three parts: the speaker, the audience, and that the content of the speech itself, teaching that if a person can understand the audience, then they can better tailor the speech to their needs. The outcome? The audience is more likely to listen to what one has to say.
Sorensen suggests that the process today is not much different, except for the fact the audience is online and websites have replaced the speeches. Search engine results have become the audience's first impression of a company. "We know who we are trying to target and we can better tailor our online reputation to our audience's needs and desires," states Sorensen.
Who is Your Audience?
Understanding audiences can be difficult, especially if a company is just starting out, but by conducting some preliminary research, audience demographics can be found including average age, gender, interests, and more. Sorensen also points out that by looking at a company's product and value statements, it is possible to come to an understanding of who the target audience should be. For example, take a hotel rate comparison website with a target audience that is predominately over 50 years old. Chances are it won't take long to realize that the target audience isn't impressed by articles about the company in Mashable, but are very interested if the company has been mentioned or reviewed on the AARP website.
Tailoring Your SERP
"If you know who your target audience is, you'll have a better understanding of the kind of things that will impress them in the search engine results pages (SERPs)," comments Sorensen. "As mentioned above, your target might be impressed by a mention of your company on the AARP websites. They also may like to see positive online reviews about your site in the SERPs that contain words like "best deal" and "great value" in the titles. Additionally, they may be very interested in a downloadable PDF your company put out about how to find the best hotel deals on the internet." If all of these links and more are showing up in the SERPs, your target audience is more likely to have a favorable attitude about your company.
You Can't Please Everyone…
Finally, Sorensen says to keep in mind that every audience and customer base is different, and it is impossible to please them all. "If you do find yourself trying to please everyone, your reputation management campaign becomes scattered and fractured—not helpful to anyone," concludes Sorensen. "But if you focus on your core customer, you can build a more effective online reputation every time."
Sorensen also has videos outlining ways to improve personal or corporate reputations online. On YouTube: Online Reputation Management Services.
About Don Sorensen
Don Sorensen is a recognized authority on online reputation management whose expertise and insights have been featured in the New York Times, Forbes, Success Magazine, CIO and other publications. His more than 25 years of corporate communications and marketing experience are the foundation upon which he built Big Blue Robot, a leader in the online reputation management industry. A frequent presenter on online reputation management, his speaking engagements include the upcoming Financial Times, The Future of Marketing Summit and appearances at the Direct Selling Association.
About Big Blue Robot
Founded in 2003, Big Blue Robot works with corporations and their executives around the world to improve, protect, repair and manage their online reputations. Big Blue Robot has developed state-of-the-art online reputation management strategies for companies doing business around the world, including USA, Germany, Canada, New Zealand, United Kingdom, and France. During the past ten years, Big Blue Robot has helped numerous companies fix their brand reputation and online reputation problems.