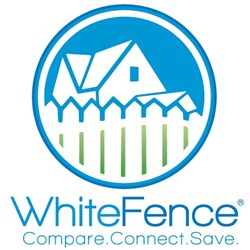 Houston, TX (PRWEB) August 26, 2013
With the summer clearly coming to an end, and kids returning back to school, for millions of Americans, only one thing comes to mind. That's right, football season!
Like it or not, football is always on the minds of most Americans these days. From school rivalries, to teams on the national level, to even fantasy football at the office, Americans are constantly faced with their peers talking about football.
Consumers across the country are looking to be a part of the craze, arming themselves with the perfect television to witness the bone crushing hits and touchdown dances. While shopping for a television can be confusing, with just a few hints and tips, consumers can make the process drastically more simple.
Here are WhiteFence.com's tips for consumers interested in purchasing a television for the upcoming football season:
Online and Social Research
Consumers should start online and search for the most popular/highest rated televisions that were purchased this year. There are numerous sites that test, review, and provide an in-depth analysis of electronic products. The consumer should use these sites to narrow down their choices to the televisions that are best suitable for watching action sports. They should also take note of the brand, model and price of these televisions. This information will be valuable for future reference.
Along with researching online, the consumer should talk to their friends and family members that have purchased a television in the past few months. Not only can they provide useful information about their shopping experience, the consumer can actually watch and test out the television in a home setting.
Retail Store Shopping
After hours of intense research online, the next step is to actually walk into a retail store and check out the televisions in person. There's nothing like watching the actual television when it has been configured professionally and can be compared side-by-side with other televisions. This is a key factor so that the consumer can analyze the differences between multiple televisions. This is also the perfect time to get with a sales representative so that he can answer any questions about the televisions that interest the consumer. He will be able to tell the consumer what the top rated televisions are, which televisions were bought for what reason, and most importantly which television is best for the consumer's budget.
After listening to the representative's sales pitch, it's a good idea to ask about the televisions that were researched online earlier. This is when that information proves to be most useful. Take a closer look at the brands you were most interested in and check what the store price is currently. Is it cheaper or more expensive than what was seen online? If it happens to be cheaper online, it is always a good idea to ask a sales representative if they can beat online prices or if they are able to price match.. If they are able to price match, purchasing it in the store is a great option especially if the consumer is worried about shipping costs and delivery.
The only downfall with purchasing a television in store would be paying sales tax on that particular purchase. In some cases some sites promote no sales tax and free shipping. Consumers should make sure it is the exact same item and the specifications match up accordingly.
Plasma vs. LCD/LED
This has been the ultimate debate for the past decade and will be for the next few years.
Plasmas offer warmer colors, great black levels, the smoothest most natural motion, and is generally cheaper most of the time. This would be great for the consumer wishing for a great football experience. Plasmas also let off the most heat while using the most amount of energy out of the two. It is clearly not the most environmentally friendly product however it does sound great for football!.
LCD/LED's are lighter/thinner than plasmas and are noticeably brighter as well. If the consumer plans on watching the majority of football during the day in a brightly lit room, this would be an optimal choice. The consumer can virtually watch from almost any angle comfortably. If the consumer is concerned about not getting the smoothest motion for football, they should just make sure the refresh rate is either 120 Hz or 240 Hz.
Following these tips will definitely help the average American with their major television purchase. They will now be prepared for the upcoming football season and will have the confidence to join in on all those water cooler conversations!
Additional Television Notes
If the consumer is not satisfied with their current television provider WhiteFence.com can help them switch providers today! The consumer just has to visit http://www.Whitefence.com, enter their address, compare all the providers in their area, and then place an order.
About WhiteFence.com
WhiteFence.com is a free service that helps homeowners and renters compare, connect and save money on phone, internet, television, electricity, natural gas, and other home services. By simply entering a street address onto the secure site, people looking to save money or start new service can find the most comprehensive list of plans available for their specific address from over 300 nationally recognized partners. As a trusted home service shopping source for 20 million people annually, WhiteFence.com makes it easy to establish service directly on the site in a few simple steps. WhiteFence.com is an Internet Capital Group partner company. WhiteFence.com is headquartered in Houston, Texas. For more information, please visit WhiteFence.com.