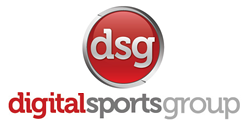 Motorsport.co.uk is our second of several relaunches we have planned of the coming few months
(PRWEB UK) 29 August 2013
The site has been completely rebuilt on super fast modern frameworks claim its designers and offers many things existing users have asked for including easy to use live stats, with all the action from qualifying and race day from Formula 1, MotoGP and so its creators much more besides. With the F1 Grand Prix season in full flow the new site aims to break new ground and become as big as its flagship sites football.co.uk and sport.co.uk.
Head of Operations at DSG, Matthew Tait had this to say: "Motorsport.co.uk is our second of several relaunches we have planned of the coming few months. We have taken on board feedback and user research to build what we think is the best motorsport site ever built. We also have a number of further enhancements planned to take the site to new levels over the coming months with news and features from the paddock, motor racing circuit and pits. We are delighted with where we are with it and still very excited for the future of the site."
Simon Boynton, Managing Director of DSG believes that golf.co.uk has broken new ground. "There are many motorsport sites out there but this is the first time that such broad and upto date news and data has been available on one site. DSG will continue to break new ground and shine a light as the leading independent sports network in the UK."
Digital Sports Group are the official partners of the PFA and publish sites such as football.co.uk, sport.co.uk and the Footymad network.