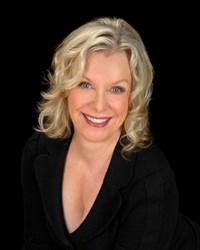 In 2020, the Millennial generation will begin to reach their peak earning years, with the wealthiest of this generation entering a "window of affluence" that will last for two decades.
Stevens, PA (PRWEB) August 27, 2013
Here come the affluent Millennials! In 2020, the Millennial generation will begin to reach their peak earning years, with the wealthiest of this generation entering a "window of affluence" that will last for two decades. Are you ready to market to this unique and challenging group of future affluents? This new study planned by Unity Marketing will get you prepared for this new generation of affluent consumer.
We can predict with fairly high levels of certainty who will be wealthy in the future. What is more difficult is predicting how they will spend their money when they reach affluence. And this is particularly difficult when it comes to predicting the behavior of the Millennial generation, born between 1978 and 2000.
The Millennials are different from previous generations of luxury consumers in four important ways. Previous research from Unity Marketing has uncovered these key distinctions:
Millennials will reject their parents' status symbols: Millennials find status in their achievements rather than their purchases. Unity's research found that they are far more satisfied by earning a degree or completing an athletic event than they are by status symbols available for purchase. What will it mean when Millennials are more interested in a $500 Ironman triathlon watch to mark their achievement rather than a $5,000 brand name piece?
Millennials will trade money for time, so they will have less to spend on luxury: Aston Kutcher told Esquire magazine that "true luxury is being able to own your time," and Millennials agree. Unlike prior generations of affluents who competed to see who could be the first into the office in the morning and the last to leave at night, Millennials are willing to slow their career progress and their earnings in order to enjoy the time they have now. But this sacrifice of money for time means that their discretionary dollars will be scarce.
Millennials will shift from conspicuous to conscious consumption guided by values: Social, environmental, and ethical values will guide Millennials' purchase decisions, a characteristic already seen in their rent-rather-than-buy attitudes. Why buy a car when Zipcar will get you where you want to go without the hassles of car payments and maintenance? Why buy an expensive dress you'll only wear once, when RentTheRunway.com lets you borrow designer-brand fashion for a 'one night stand?'
Millennials see "luxury" as a marketer's label: Millennials are savvy to marketing, and they perceive the term "luxury" as another tool to entice them to buy rather than a descriptive adjective that conveys something important about the product or service. Affluent Millennials will key in on products that help them live the lives they want, rather than looking for luxury or status as traditionally defined.
There are times when the concepts of status, success, and money change due to a generational shift. The last time that happened was in the 1960s, driven by the coming of age of the Baby Boom generation. In the '60s the marketing assumptions of the 1950s went out the window, making way for a fresh new kind of advertising and a fresh take on the meaning of luxury. We are poised for another generational sea change, and the Millennials will usher it in.
New Unity Marketing Study Seeking Sponsors: "Millennials on the Road to Affluence"
Starting this fall, Unity Marketing will conduct a new quantitative study leading to the final report "Millennials on the Road to Affluence." The study will clarify:
How will these young people behave as luxury consumers as their affluence grows?
How do they feel about money and wealth?
What does luxury mean to them?
What is their American Dream? Where does materialism fit? What is the role of status and status symbols?
What do they aspire to achieve in their lives?
What does a luxury lifestyle mean to them?
VALS™ will add value to the survey results by examining consumer motivations
To add even more value to the survey and help companies understand the mindset of the millennial consumers, VALS™ developed by SRI, will be used to explain consumer attitudes and motivations rather than data correlations.
The addition of VALS™ insights will provide sponsors with:
A fresh perspective by effectively "putting them inside the head" of their customers
Rich, customized, consumer profiles or personas
Distinctive communication styles of their best targets.
Sponsor deliverables
To learn more, download a project description here or contact Unity Marketing at pam(at)unitymarketingonline(dot)com or (717) 336-1600.
About Pam Danziger and Unity Marketing
Pamela N. Danziger is an internationally recognized expert specializing in consumer insights for marketers targeting the affluent consumer. She is president of Unity Marketing, a marketing consulting firm she founded in 1992. Pam received the 2007 Global Luxury Award for top luxury industry achievers presented at the Global Luxury Forum by Harper's Bazaar. Luxury Daily named Pam to its list of "Women to Watch in 2013."
Pam gives luxury marketers "All Access" to the mind of the luxury consumer. She uses qualitative and quantitative market research to learn about their brand preferences, shopping habits, and attitudes about their luxury lifestyles, then turns these insights into actionable strategies for marketers to use to reach these high spending consumers.
Pam's latest book is Putting the Luxe Back in Luxury: How new consumer values are redefining the way we market luxury(Paramount Market Publishing, 2011). Her other books include Shopping: Why We Love It and How Retailers Can Create the Ultimate Customer Experience, published by Kaplan Publishing in October 2006; Let Them Eat Cake: Marketing Luxury to the Masses-as well as the Classes, (Dearborn Trade Publishing, $27, hardcover) and Why People Buy Things They Don't Need: Understanding and Predicting Consumer Behavior (Chicago: Dearborn Trade Publishing, 2004).