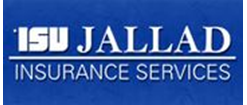 70% of high school graduates will head off to college, saving money will be important for their success.
Winter Park, FL (PRWEB) August 26, 2013
For many high school graduates, after a summer of celebrations, the next step is college. August quickly becomes filled with to-do lists, goodbyes, and preparing for the next chapter for these young adults. In fact, despite the 2.3-percent decline in college enrollment reported by USA Today, nearly 70% of students who graduate high school are enrolling in college shortly after.
Nonetheless, students are finding college less and less affordable every year. Despite financial aid, scholarships and savings, young adults are being priced out of college more and more – thus, the decline in enrollment. For those who do choose to attend college, the next hurdle is saving money and balancing school work with the need to earn money to survive. Fortunately, there are many effective ways to save – for all the things college students need, from textbooks to pizza.
At ISU Jallad Insurance Services, every client matters – and helping young adults navigate the next chapter of their lives is important. This is why they have offered several ideas for saving money in college—whether it's where to eat or how to save money on auto insurance rates.
1. Monitor spending habits.
Saving every receipt, or signing up for online baking, allows students to track spending and understand where the money is going. They can compare expenses to income and balance spending to avoid using credit cards and racking up debt.
2. Find a part-time job. Many colleges offer work-study options for students.
These area jobs on campus and reserved for students of the school. The huge plus is that students do not need a car to get to work, but also, their hours can be catered to their class schedule.
3. Leave the car home.
Since many students won't need their car for a job, why not keep it home? They can save on auto insurance because they won't be driving, as well as on gas and maintenance. Many college campuses even offer discounted or free public transportation.
Students looking for more cash before they arrive on campus can also consider seeking out scholarships and financial aid outside of what was offered with acceptance packages. Financial aid offices are always willing to talk with students.
For those students heading off to college this month – congratulations and good luck. Any students with questions or concerns about leaving cars behind and what that means for liability and auto insurance rates should feel free to give the agents at ISU Jallad Insurance Services a call!
About ISU Jallad Insurance Services Agency:
Since 2009, ISU Jallad Insurance Services has been providing insurance solutions to residents, business owners and high-net worth families throughout Florida. From personal lines to commercial services all the way to bonds, the experienced agents have the ability to help residents with a wide array of their needs. Samir Jallad launched ISU Jallad Insurance Services in January of 2009 and his son Jonathan Jallad joined the company in February 2011. From the very beginning, the agency has been the go-to for financial security and protection and they want to embrace anyone who needs their help, today.