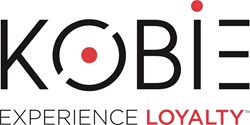 Our sustained and steady growth is a testament to the Kobie team delivering the highest levels of service in this competative loyalty marketing industry.
St. Petersburg, FL (PRWEB) August 30, 2013
With a growth rate of 66% for the past four consecutive years, Kobie Marketing, pioneer of Omnichannel Loyalty and a recognized leader in the loyalty marketing industry, has been distinguished by Inc. Magazine as one of America's fastest growing companies. Kobie was ranked #50 on the 2013 Top Advertising and Marketing companies list in the Tampa metro area.
This ranking puts Kobie into the same category of rapidly growing companies that have graced the Inc. 500│5000 in previous years, including Microsoft, Timberland, Vizio, Intuit, Jamba Juice, Oracle, and Zappos.com.
"We are thrilled to once again be included in the coveted Inc. 500│5000 list," said Michael Hemsey, President of Kobie Marketing. "Our sustained and steady growth is testament to the Kobie team delivering the highest levels of service in this competitive loyalty marketing industry. We will continue to expand our markets and presence by providing our clients with innovative loyalty marketing, technology and CRM solutions."
Based in St. Petersburg, Florida, Kobie Marketing is an award-winning loyalty marketing firm that specializes in the design, development and implementation of loyalty programs for global brands including Verizon, AMC Theatres, BJ's Restaurant & Brewhouse, Royal Bank of Canada, and Hawaiian Airlines, among others.
Complete results of the Inc. 500/5000 lists, including company profiles and an interactive database that can be sorted by industry, region, and other criteria can be viewed here.
For more information about Kobie Marketing or to request an interview with Kobie's President, Michel Hemsey, please contact Vanessa Horwell at 305.749.5342 x 232 or vanessa(at)thinkinkpr(dot)com or Amanda Williams at 305.749.5342 x 238 or awilliams(at)thinkinkpr(dot)com.
About Kobie Marketing
Kobie Marketing is a global leader in loyalty marketing and an industry pioneer, delivering end-to-end strategy, technology and program management solutions. For nearly 25 years, Kobie has provided innovative loyalty experiences to the world's most successful brands, helping clients receive incremental revenue, product and household penetration, and brand advocacy. Kobie drives results and ROI through Kobie Alchemy®, a best-in-class loyalty marketing technology platform. To learn more, visit http://www.kobie.com.
About Inc. Magazine
Founded in 1979 and acquired in 2005 by Mansueto Ventures LLC, Inc. is the only major business magazine dedicated exclusively to owners and managers of growing private companies that delivers real solutions for today's innovative company builders. With a total paid circulation of 710,106, Inc. provides hands-on tools and market-tested strategies for managing people, finances, sales, marketing, and technology. For more information, visit http://www.inc.com.