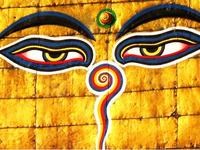 Find helpful Tibet travel review before booking a tour of Tibet.
(PRWEB) August 24, 2013
Talk to almost anyone who's been on a tour of Tibet and they'll tell you it was one of the most rewarding and insightful travel experience they've had. Many agree it's a place so drastically different from their home country that visiting requires good planning and special consideration. In partnership with Lhasa based Tibet travel agency, Tibet Ctrip Travel Service-TCTS (http://www.tibetctrip.com) travel writer Devin K. Moore provides objective and up-to-date information to help travelers plan their trip.
Those who seek dramatic mountain landscapes and interesting cultural experiences will likely find Tibet to be the perfect destination. The best way to start planning a Tibet tour is taking time to learn as much about Tibet as possible. Successful travelers typically decide what parts of Tibet interest them the most then plan a tour around those areas. Travel agencies like TCTS are always more than happy to offer suggestions and provide advice for picking destinations.
An overland tour is best for those who want to visit several destinations. There are often opportunities for trekking and mountain biking, depending on where travelers choose to go. Be sure to include visits to at least some of Tibet's famous cultural sites. Although one could explore the landscapes for a lifetime, no trip is complete without learning about Tibetan culture. While modern tourist amenities have made their way to some areas, remember that accommodations in remote areas can be fairly basic.
Make sure to pack appropriately. Weather condition can vary drastically throughout Tibet, so travelers should always be prepared for lower temperatures, rain, and snow; clothes that can be layered are typically the best way to go. Appropriate shoes are critical; comfortable walking shoes are a must for most sightseeing Tibet tours and well broken in hiking shoes are needed on trekking tours. If in doubt, travel groups are best off seeking packing advice from their travel agency.
Flexibility and open mindedness is key to getting the most out of travelling in Tibet. Differences between Tibet and the west can be both charming and challenging at the same time, which is why the most successful travelers arrive well informed and prepared. It's best to learn about the destinations, pick one that appeal most to the travel group and then plan activities available in those areas. With the travel season in full swing, now is the time to start planning a tour.
Devin Moore, author of this release, is a travel writer and independent economic analyst based in Denver, Colorado USA. In partnership with local Tibetan travel agent TCTS (tibetctrip.com), Devin publishes this Tibet travel review in order to spread awareness of Tibet and its people.