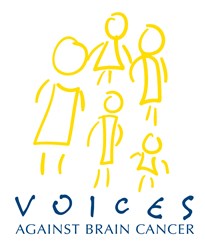 New York, NY (PRWEB) August 24, 2013
On August 24, Voices Against Brain Cancer comments on a new technique being used by surgeons that allows them to light up brain tumors, making it possible to see them in their entirety.
According to an August 19th article published by My Suncoast titled, "Lighting up brain tumors," surgeons at The Cleveland Clinic are using a drug normally used to treat skin cancer, called 5-ALA, to light up cancer cells in the brain. This will allow surgeons to see the brain tumors better than they could in the past and enable them to hopefully remove more of the tumors as they are being operating on.
The article says that "sixty-nine thousand people will be told they have a brain tumor this year." For those who are diagnosed with the most aggressive forms, their life expectancy post diagnosis doesn't normally last longer than five years. One of the main contributing factors to this was that surgeons were unable to remove the entire tumor when operating.
Michael Klipper, chairman of VABC, an organization dedicated to brain cancer research and advocacy, comments on the benefit of this new technique. "Unfortunately, those who are diagnosed with brain cancer don't have a great prognosis unless their cases are caught relatively early. This is largely due to the fact that many cancer cells remain in the brain post-surgery because they are unable to be seen. Now that surgeons can potentially access these unseen cells when they are lit up, elongating life expectancies of those fighting this terrible disease is a definite possibility.
VABC has a wide variety of initiatives in place for brain cancer research, awareness and support. The organization's research grants fund cutting-edge research programs that will have a monumental impact on the diagnosis and treatment of brain cancer. VABC currently funds research at several esteemed institutions such as Brookhaven National Laboratory, Cleveland Clinic, Columbia, Cornell, Duke, Harvard, John Hopkins, Memorial Sloan-Kettering and Yale, to name a few.
VABC's mission is to find a cure for brain cancer by advancing scientific research, increasing awareness within the medical community and supporting patients, their families and caregivers afflicted with this devastating disease.
For press inquiries, please contact: 5W Public Relations.
#####