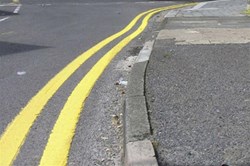 Liverpool, UK (PRWEB UK) 30 August 2013
The change in the law is said to help boost business in the high street, as parking in the inner city can be problematic and put people off high street shopping.
Double yellow parking will be allowed for 15 minutes, according to reports, although some argue that it may not be enough time – especially with city shops being usually crowded.
The Local Government Association has opposed these potential changes, saying that double yellow lines "keep people safe and traffic moving". They also suggest that there are "better ways" to attract people to the high streets.
The AA, however, believes that the yellow line legislation needs to be reviewed. Edmund King, AA president, commented: "Many double lines are there for historical reasons and could be lifted."
"There is plenty of opportunity to ease back on the signs and lines in many places, giving drivers short-term waiting bays instead so they can stop briefly to buy a paper or loaf of bread."
It seems like the future of double yellow parking will not be resolved in a matter that pleases all parties.
You can read the story and other car-related news, guides and reviews on the MotorTorque website: http://www.motortorque.com/car-news/double-yellow-line-parking-just-around-the-corner-22930.aspx .
About MotorTorque.com:
Since 2006, MotorTorque.com has been providing car enthusiasts with exclusive news, reviews, ratings, features and video content related to the auto industry. MotorTorque.com can also provide new car buyers with the best quotes, test drives and brochures for new models from the world's leading car manufacturers.
Contact MotorTorque:
Simon McBride,
Editor
MotorTorque.com
1st Floor Beetham Plaza,
25 The Strand,
Liverpool,
L2 0XJ
Tel: +44 (0)844 445 7862
Email: simon.mcbride@motortorque.co.uk