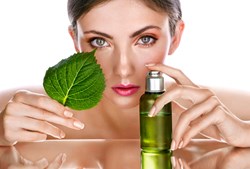 (PRWEB) August 24, 2013
In general, even some of the most diehard skin care mavens overlook the most vital part of the skin routine, a face serum. Serums may seem like an over indulgent process but in reality it's the most important. Serums are light weight and extremely efficient, they provide powerful benefits and penetrate the skin easier due to its light weight formula. It becomes difficult to navigate through so many different kinds of beauty products, so TheBeautyPlace.com is going to share the Why's, How's and the perfect serum for each individual need.
Serums can combat numerous skin care woes, from lifelessness and dehydration to over sized pores and dark spots. A serum should be the go to product because it improves the overall look of the facial complexion. The active ingredients bring a host of benefits like adding antioxidants to the skin, restoring cell growth, or helping to decrease pore size.
Choosing the right serum is key, because each serum satisfies different needs. If one has acne prone skin the two most significant ingredients would be an L-ascorbic acid, a true vitamin C, and retinol like,Pevonia Spa Teen Blemish B gone. These two ingredients are both anti-oxidants that advance cell growth in the outer layer of skin. If one has a normal skin complexion, the ingredients with alpha lipoic and glycolic acids would be most beneficial, choose a serum similar to Vivite Daily Antioxidant Facial Serum. Lastly if anti-aging is the number one concern, choose a face serum with glycolic acid. This face saving ingredient has wrinkle-fighting super-powers! The ideal anti-aging serum would be Dr Brandt Collagen Booster 1oz.
The applications of these serums are extremely easy. Use about a pea-sized amount of serum for the face and neck and apply the product about two minutes after the cleanser on dry skin. Then, wait another three to five minutes before applying the moisturizer. Use the face serum principally at night because UV rays and oxygen can cause them to oxidize.
Lightweight and efficacious, a facial serum is a wonder product that is worth every penny!