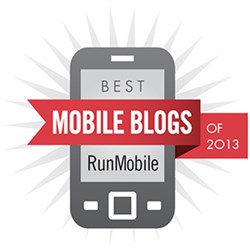 Alpharetta, GA (PRWEB) August 27, 2013
RunMobile, a leading mobile app development and mobile strategy firm, today announced its picks for the Best Mobile Blogs of 2013. The winning blogs were chosen for their timely content, insightful writing, and subject matter expertise on topics important to the mobility industry.
"There is great diversity and depth in the blogs devoted to the mobile arena," said Alex Gramling, Chief Marketing Officer for RunMobile. "From apps to Apple and Android to mobile health and more, our top bloggers consistently deliver news, insights and even humor to their readers and followers."
RunMobile builds, deploys and manages mobile software solutions to power the enterprise. With a large, full-time development staff, the company offers full-lifecycle, multi-platform mobile app development and consulting for mid-size and large businesses. Our white paper for companies just starting to explore mobile apps provides six critical questions that business leaders should answer during app development.
The complete list of winners for the Best Mobile Blogs of 2013 can be found on the RunMobile blog at: http://www.runmobile.com/runmobile-presents-the-best-mobile-blog-awards/