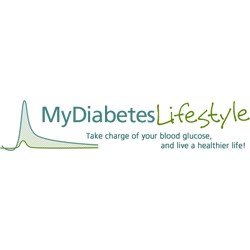 Portland, CT (PRWEB) August 27, 2013
Late one January evening in 2012, the children of Elsa Chacko, PhD, MD found Mom passed out on the living-room couch, her head making jerky movements. The paramedics who responded promptly to the 9-1-1 call logged her blood glucose at 25 mg/dl, a dangerously low level. Fortunately, after receiving intravenous glucose, Dr. C recovered fully. She promised her family she would redouble her long-running efforts to find a way to better manage blood glucose. She formulated a program of sound dietary habits and well-timed exercise, and named it MyDiabetesLifestyle (MDL). The program helped her lose 14 percent of her body weight, lower her A1C (a good indicator of past blood glucose levels) by 17 percent, and raise her HDL (the "good" cholesterol) by 41 percent – all in only 4 months. Dr. C's decade-long search for a practical lifestyle that offered her and her patients good glucose control without hypoglycemia has reached an encouraging turning point.
MDL is a new, physiologically-sound approach to managing diabetes at all stages. The focus is on lowering the post-meal glucose peak using a steady dose of carbohydrates and a steady dose of exercise. The exercise component of the program is based on Dr. C's finding that thirty minutes after a meal, more or less, is the right time to start any elective exercise. By then, enough glucose has entered the bloodstream to fuel the exercise activity. This "exercise window" begins to close about 90 minutes post meal, as digestion wanes. Every glucose molecule expended on timely exercise is one less available for accumulation and storage (as fat.) This program also minimizes meal-time medications, including injections. "Healthy people may be able to get away with any-time exercise," says Dr. C, "but for the metabolism-challenged, that is not an option. Exercise means work, work needs energy, and energy comes from the food we eat. The best time for walking (or any elective physical activity) is when the exercise window is fully open."
MDL is a 4-phase program that helps subscribers optimize their food-exercise balancing act and minimize their diabetes medications. They learn how to eat better and when and how long to exercise for maximum benefit. Dramatic improvements in the quality of life are possible for those with metabolic disorders ranging from overweight to diabetes. "The intelligent use of timely exercise calculated to match the carb content of the meal also liberates diabetes patients from frequent glucose checking and too many injections," says Dr. C. "It looks like continuous glucose monitoring is spreading, and the lives of type 1 diabetes patients especially are going to be a lot simpler."
MDL follows the ADA, AACE, and Surgeon General guidelines. All participants must remain under the direct and active care of their own doctors at all times.