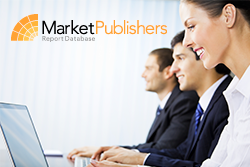 London, UK (PRWEB) August 23, 2013
Due to challenging economic circumstances, the beer market in the Philippines was generally flat and fairly non-eventful in 2012 with limited NPD. Of the top five umbrella brands controlling nearly 100% of the market, only Red Horse (San Miguel Philippines) managed to see growth. As a result the leading brewer maintained volumes whilst the competition suffered minor, but only minor, sales contractions. Asia Brewery has also indicated strong opposition against proposed measures that would impose a 140% increase in taxes on low-priced beer, which represent the bulk of sales, amid publicly reports fears that such a measure would lead to a collapse of the market. This has cast a shadow of concern over the beer category in the Philippines for 2013, but with a full picture of its consequences yet to be resolute.
Red Horse, the extra strong lager sold by San Miguel Philippines, is the outstanding brand in terms of volume and achieved the greatest increase in incremental volume last year as most of the competition saw sales dip. Its market share increased by one percentage point rising up to just under 56% of category sales. Stable mate San Miguel did not fair so positively. Whilst the recently introduced (2011) flavored variants expanded well off their low base, the only other variant to see any gain was San Mig Light. It appeals to the calorie-conscious, although it carries an Abv of 5%.
Comprehensive research study "Philippines Beer Market Insights 2013" worked out by Canadean has been recently published by Market Publishers Ltd.
Report Details:
Title: Philippines Beer Market Insights 2013
Published: July, 2013
Pages: 60
Price: US$ 2,662.00
http://marketpublishers.com/report/consumers_goods/food_beverage/philippines_beer_market_insights_2010.html
The report draws up an elaborate picture of the beer market in the Philippines. It highlights the historic background of the industry and characterizes the actual market state, scrutinizes the predominant market trends, and also discusses the important industry issues. The research study uncovers vital data on the market dynamics, structure and size; sheds light on the legislation and taxation; contains historical and present consumption statistics. The report discloses exports and imports dynamics; covers distribution, pricing and packaging trends; offers an insightful review of the competitive scenario and provides details on the major market players including brewers, retailers and distributors of beer.
Report Scope:

Comprehensive analysis of the national beer market size and growth drivers.
Industry performance data from 2008 to 2012 plus forecasts for 2013.
In-depth market segmentation: mainstream, premium, super premium, discount, alcoholic strength, local segmentation, beer type.
Data and analysis of the performance of both domestic and imported brands with coverage of new product activity in 2012.
Analysis of the industry structure, with company volumes and brewer profiles for major brewers.
Distribution channel data (on- vs off-premise) alongside the latest trends in the key sub-channels.
Packaging data including consumption volumes by pack material, type, size, refillable vs non-refillable, multi-serve vs single serve.
Market valuation data and pricing data, including beer consumption by price segment/distribution channel and selected consumer beer prices.
Vital insights into the legislation and taxation.
The country's imports and exports dynamics.
Examination of the competitive landscape and details on the major market participants.
Detailed brewer profiles.
More in-demand research reports by Canadean can be found at http://marketpublishers.com/members/canadean/info.html.
About Us:
MarketPublishers.com is a multilingual hypermarket offering a rich collection of comprehensive studies on various markets, sectors, industries, companies, etc. We perform professional services aimed to equip our clients with high-quality research products and support critical decision-making.