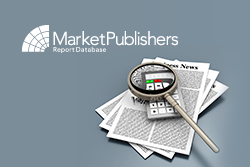 London, UK (PRWEB) August 23, 2013
Propylene glycol (PG) is widely used in various industries. Its largest application area is the production of unsaturated polyester resins. The sector has good growth potential and is forecast to account for about 30% of PG produced globally by end-2017. The global PG production in 2011 was about 1.8 million tonnes, an increase by 7% compared to 2010. The biggest producer of the material is North America, accounting for just over 35.5% of the total output as of 2011, followed by Europe and Asia. In 2011, PG demand exceeded 1.8 million tonnes worldwide. Asia's demand for the product increases at an annual average rate of 8%, making it the fastest growing region with China in the lead.
The global PG market future looks quite promising, with the emerging markets expected to see a 5% y-o-y rise in the next few years. China will continue to lead the list of countries with new PG projects and expanding capacities. Dow, Ineos Oxide, Nihon Oxirane Co Ltd, Lyondell Chemical Company, SINOPEC Zhenhai Refining & Chemical Company, SKC Chemicals Group, BASF AG, Archer Daniels Midland Co., Arrow Chemical Group Corp. are the globe's leading PG market players.
Topical research report "Propylene Glycol (PG): 2013 World Market Outlook and Forecast up to 2017" worked out by Merchant Research & Consulting Ltd has been recently published by Market Publishers Ltd.
Report Details:
Title: Propylene Glycol (PG): 2013 World Market Outlook and Forecast up to 2017
Published: January, 2013
Pages: 202
Price: US$ 4,500.00
http://marketpublishers.com/report/industry/chemicals_petrochemicals/propylene_glycol_world_market_outlook_n_forecast.html
The study provides in-depth analysis and forecast of the market for propylene glycol at global, regional and country levels. The report covers an elaborate analytical review of the past and present status of the propylene glycol market. It presents insightful information on the developments and market statistics, including propylene glycol production and consumption, trade dynamics, prices trends, top market players active in the field. Propylene glycol market outlook for the next five years is discussed in detail including forecast of market volumes and prices.
Report Scope:

General information on propylene glycol properties, uses and manufacturing process.
Extensive analysis of the global propylene glycol market including: data on capacities along with production-consumption dynamics.
Critical historical and present data on the industry performance.
Review of the prevailing development trends.
Foreign trade statistics and data on recent price fluctuations.
Regional market analyses containing information on production, demand, exports, imports and prices.
In-depth study of the feedstock market.
Examination of the competitive environment with profiles of the major market players.
Detailed propylene glycol market outlook through 2017 alongside information on key propylene glycol projects.
More market research studies by Merchant Research & Consulting can be found at http://marketpublishers.com/members/mcgroup/info.html .
About Us:
MarketPublishers.com is a multilingual hypermarket offering a rich collection of comprehensive studies on various markets, sectors, industries, companies, etc. We perform professional services aimed to equip our clients with high-quality research products and support critical decision-making.