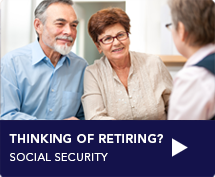 We will lead you through a thorough and careful financial discovery where we analyze your personal financial situation – income, expenses, liquidity needs and retirement goals — to create a retirement plan that is unique to your situation.
Washington DC (PRWEB) August 29, 2013
Legacy Associates Inc. was awarded the "Best of the Best" designation for excellence by Follow Media Consulting, Inc. in the category of Financial Advisor Manassas VA. This award signifies the continued commitment and dedication of the area best in retirement, estate and financial planning solutions services.
Legacy Associates Inc. takes pride in providing comprehensive retirement planning services to clients. They review their clients' Wills, Estate Information Services, Taxes, and Insurance. Their comprehensive services integrate all aspects of their client's financial picture in a coordinated effort to provide for financial clarity and multi-generational wealth.
Legacy Associates, Inc. is a full service retirement planning company serving Virginia, Maryland and Washington DC communities. Legacy Associates has been providing retirement and estate planning solutions to families nearing or already enjoying retirement. Their mission is to provide their clients with innovative financial strategies, in an effort to provide financial clarity, solutions, and improved quality of life. Making strong commitments to their clients and building life-long relationships are tenets of success at Legacy Associates.
Legacy Associates Inc. offers:

Retirement Planning
Financial Needs Analysis
Income Planning
Insurance Planning
Estate Planning
Beneficiary Review
Just imagine a complete plan, where all financial, estate, and tax planning needs are addressed in a customized binder. This is comprehensive retirement plan. Legacy Associates Inc.'s coordinated approach ensures that a plan is developed using an all-inclusive view. So call them now at phone number (703) 940-0925 or visit their website at http://legacyassc.com/.
About Follow Media Consulting, Inc.
Named one of the best SEO companies by Jonas Marketing, Follow Media Consulting, Inc. is a rapidly growing worldwide firm of SEO, Social Media, and Mobile Marketing Professionals. Follow Media Consulting, Inc. headquarters is located in Richmond, VA. However, our professional team is networked across the world, with regional offices across the United States, in the United Kingdom, Canada, Australia, France, South Africa, the Philippines, and India.