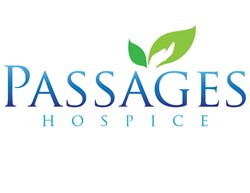 We are plugged into their local community and will help them get to the people and places they need.
Lisle, Illinois (PRWEB) August 26, 2013
As the Affordable Care Act is shaping the future of healthcare in the U.S., hospitals are feeling the pressure to help patients stay healthy and at home. Last October, Medicare began penalizing hospitals with high readmission rates by reducing their funding, and the reductions are set to increase this October.
Hospice and palliative care will be a key part of the community initiatives to reduce hospitalizations. Passages Hospice is the only hospice in the country to be a member of two programs aimed at preventing unnecessary readmissions.
"We plan to address the problem head-on," said Passages Hospice Administrator Michael Gillman. "We're doing our part to ensure people get the best care and the health care system uses its funding responsibly."
INTERACT (Interventions to Reduce Acute Care Transfers) uses detailed reporting and tracking to find nursing home residents at high risk for repeated hospitalizations. From that data, the interdisciplinary group provides treatments and options to help keep the person in the facility.
The Bridge Model uses trained community coordinators as an extension of the hospital discharge planner. The Bridge Care Coordinator provides 30 days of intensive care coordination in the community. Services may include help scheduling follow up doctor appointments, visits from home care or even connecting the person to their church or local senior center for help.
"Sometimes people just don't know where to turn," said Bridge Care Coordinator Shelly Roy. "We are plugged into their local community and will help them get to the people and places they need."
89% of Illinois hospitals have been penalized through the program, with an average penalty of .45%. The penalties will cost the average hospital more than $125,000 in 2013, totaling more than $280 million across the country.
The Medicare Payment Advisory Commission estimates that about 12% of Medicare beneficiaries are rehospitalized within 30 days of their first stay for reasons that may be unavoidable. Reducing these repeated visits by just 10% will save Medicare more than $1 billion in expenditures.
"Palliative and hospice care add an extra layer of support for patients and families," Gillman said. "That support can make the difference between home and the hospital."