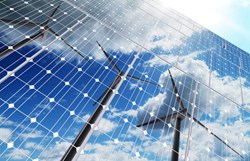 users of company WiFi connections regularly need access to blocked websites, for professional reasons as well as legitimate personal ones
Dallas, Texas (PRWEB) August 24, 2013
idcloak launches a new Proxy Bypass Website for mobile users who are unable to access certain sites through a restricted local wireless network. Unlike IP proxies which require reconfiguration of a browser's network settings, the free bypass website can access any site without the need for any changes on the device.
idcloak's senior researcher, Robin Welles, says this makes the service ideal for users of company mobile devices.
"Our studies have shown that users of company WiFi connections regularly need access to blocked websites, for professional reasons as well as legitimate personal ones. In such cases, it's simply not practical to request a filter exception from the company network administrators. Our proxy is a quick-fix bypass, and one that the administrators themselves can recommend when staff request access to a blocked site."
The service not only unblocks Facebook but most major webmail providers and websites as well. Three levels of encryption on the proxy ensure that whatever content is requested and received, its transfer to the user is kept private from monitors of the network. This means the proxy may be used by staff for personal matters, safe in the knowledge that their privacy will remain intact.
Welles has discovered, however, that already some widely used filter systems block access to the idcloak website, rendering the site-based proxy inaccessible.
Fortunately, there are still two options open when this happens: "Our Fresh Free Proxy List gives users proxy IP addresses which they can record from an open connection and then use on the restricted one, but they will need to be able to make changes to their device."
"Android users may access an IP proxy through Opera Mobile Classic in the opera:config menu. iOS users need to amend their WiFi settings, which is a little more complicated. Basically, if our Proxy Bypass Website is blocked, or if you need regular access to a blocked site, it's probably time to consider getting a fast VPN. Once the user is subscribed, any site or service is accessible with a couple of taps. You just need to make sure you have the admin rights to install software or configure the device's network settings."
idcloak is a Dallas-based developer of proxy-based solutions to modern problems of internet restrictions, surveillance and insecurity. See idcloak.com for more.