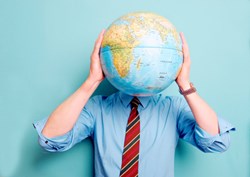 More YouTube videos are available through an American connection than in any other country.
Dallas, Texas (PRWEB) August 25, 2013
idcloak releases the free Proxy Server USA to give YouTube users around the world access to videos that are normally blocked by the site's georestrictions.
When an uploader has not published a desired video in the country of the user, that user must appear to be based elsewhere to access it.
idcloak's senior researcher, Robin Welles, explains the usefulness of the service: "By accessing a geoblocked video through the a US proxy server, the user acquires automatic access privileges as if based in the US. More YouTube videos are available through an American connection than in any other country."
The service requires access through a Chrome browser and, once connected to the proxy page, the user must select a US proxy server from the 'More Options' menu.
The same menu also allows for connection to servers in the UK and Japan, "There is some YouTube content which is limited to the UK and Japan, so we provided servers in those countries additionally."
A useful secondary function of the free service is that it may also unblock YouTube.com when the site itself is closed off on a particular network; in an office or cafe, for example. "Content filter systems generally block unwanted URLs and IP addresses so, as long as idcloak.com is not blocked, the user has a gateway to YouTube through our site."
Such unblocking is also very discrete: "Because the proxy encrypts the URL and, optionally, the content and connection too, the censoring filters cannot see YouTube content coming into the network. This secondary function is a major benefit to restricted web users around the world; that is, until filters close off access to our site and its service, and China as a country has already done this."
Another service which can help heavily restricted users is the Proxy List 2013, a list of public IP proxies that can easily be distributed by email and other channels. Any one of the proxies in the list can be added to the network settings of a browser to create a direct connection to a proxy server. They are equally effective at unblocking YouTube.
idcloak Technologies is also just weeks away from the release of its VPN service, which offers proxy unblocking with increased versatility, speed and privacy, delivered through an intuitive software interface.
See idcloak.com for more.