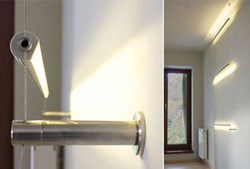 Vero Beach, FL (PRWEB) August 23, 2013
Older lighting technologies still dominate the US market, technologies that have gone unchanged for 40+ years. These outdated lights waste incredible amounts of energy, and won't be sustainable in the future.
In 2012, the US Department of Energy conducted a study based up nine different lighting applications where LED's were compared with traditional lighting technologies. They found that LED lighting was already saving over 71 Trillion British thermal units (tBtu) – that's about 675 million in energy savings. But that is just scratching the surface of the potential energy savings. Their report estimated that if the U.S. were to make an immediate switch to all LED lighting, the result would be about 3.9 quadrillion – yes, quadrillion, Btu. This could save the U.S. $250 billion in energy costs by reducing electricity consumption by at least 50 percent.
The figures are based upon the LED technology that currently exists, but those savings will grow as new LED technologies are developed. Since starting government funding for solid state lighting research just over ten years ago, there have been over 58 patents related to new materials, more light extraction, and overcoming previous technological challenges.
Marketing manager for KLUS, Sophia Stebnicki, added "In addition to the impressive energy savings, LED's lasting twenty five times longer that today's traditional bulbs, and LED bulbs do not contain mercury, so disposal won't harm the environment." Klus Design is a leading manufacturer of new and innovative LED accessories.
What seems to be holding the market back, is not the performance, but the price. But those prices may soon be much more affordable and on par with what current bulbs cost. In June 2013, The Energy Department began five new projects dedicated to finding ways to improving LED manufacturing equipment and processes to make them more affordable. Scientists are confident that there will soon be highly efficient, yet low cost LED's.
Klus Design Company built the "House Without A Bulb" - a house that has 100% LED lighting. It was built to show the possibilities an applications for home and businesses as well as promote green living and eco-friendly products. To learn more about LED lighting profiles, systems, or applications, visit Klusdesign.com.