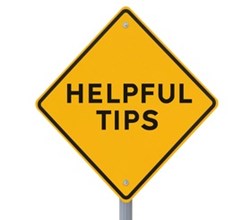 Toronto, ON (PRWEB) August 25, 2013
GetInsuranceQuotes.ca would like to remind drivers, students of all ages will be going back to school in a few weeks. To make the transition to school a safe and happy one for motorists and kids – GetInsuranceQuotes.ca provides simple road lessons for drivers to follow for safe driving.
Lesson 1: Obey School Zone Speed Limits
The speed limit in school zones are posted as either 30 or 40 km/hour for a distinct reason. It gives drivers the chance to be more attentive on the road at the slower speed. Slow down when driving closer to the school zone and become vigilant for any children that many unexpectedly run out into the street. If a child should cross the road all of a sudden, the slower speed will allow more time to assess the situation and stop the vehicle in a safe manner.
Drivers have an additional incentive for slowing down in school zones. Police officers will be keeping a careful watch at the beginning of the school year, while looking out for motorists that are speeding. If drivers choose to disobey the posted speed limit, the chances are high that they will be receiving a ticket. Depending upon how much a motorist exceeds the limit, there can be hefty fines and demerit points on the license. The guidelines are as follows:
•0 - 15 km/hr over = 0 points (minor infraction)
•16 - 29km/hr over = 3 points (minor infraction)
•30 - 49 km/hr over = 4 points (minor infraction)
•50+ km/hr over = 6 points + 30 day licence suspension
•50+ km/hr over (speed driving or drag racing) = 6 points + automatic 7 day licence suspension and car gets impounded + up to 2 year suspension of licence if convicted.
A fine from a speeding ticket will depend on how much over the speed limit a driver allegedly drove. Below the various levels of infractions are listed based on the speed a person is said to drive. Each notice of offence will therefore have two amounts on them.
Lesson 2: Always Stop For School Buses
In Ontario, more than 800,000 children ride a school bus to school every day. Doing the math, it is obvious that the streets are going to become heavily dotted with big, yellow buses as September rolls around. When one of these school buses stops to pick up or drop off a child, motorists travelling in both directions are required by Canada law to stop at least 20 metres away from the bus. Be sure to obey the red flashing lights and the lit-up stop arm, which both serve as warning signs that children are entering or exiting the vehicle. Never make the extremely dangerous decision to pass a school bus, either on the right or the left.
Lesson 3: Stop At Pedestrian Crosswalks
In Canada, drivers are required to stop for all pedestrians that are crossing the street within a designated crosswalk. When approaching a crosswalk, drivers should be aware of all the surroundings to make sure that no one is going to walk across the road.
Additionally, it is an excellent idea for drivers to keep their headlights on while they are driving through a school zone. This will help children, crossing guards, and other cars notice their vehicle more easily. If a driver does not have a car that possesses automatic daytime headlights, they should manually turn them on.
When crossing guards are regulating traffic through a crosswalk, be sure to obey them at all times. Whether the driver thinks they are right or wrong, the crossing guard's instructions should never be disregarded. Little ones depend on the guard to allow them to cross only when the situation has become safe. If their instructions are not followed, there could be serious consequences that endanger children's lives.
Lesson 4: Never Pass Other Vehicles in School Zones
Passing is strictly prohibited within school zones. When drivers are in the process of passing other vehicles on the road, they typically travel faster than the given speed limit and their visibility is severely hindered. Since children will not expect your car to be passing and in a different lane than normal, this could lead to a harmful situation when they start crossing the street. Likewise, drivers should never perform a U-turn or 3 point turn while in the school zone. These irregular driving maneuvers will catch children off guard and may contribute to an accident.
Lesson 5: If Possible, Avoid Driving in School Parking Lots
School parking lots are notorious for being heavily congested, especially during the start and end of the school day. With so many parents, guardians, and school buses crammed into the lot, there is an increased chance of accidents occurring. If possible, parents that are picking up and dropping off their children are often encouraged to avoid driving into the parking lot. Parking across the street and using a crosswalk to reach the school will be safer for everyone. Reducing the amount of traffic that is circulating in the lot will help protect the children that are gleefully skipping to or from school.
However, this may not be an opportunity that is readily available for all schools. If parents or guardians must drive into the parking lot, always remember to respect the clearly marked pick up and drop off areas. Always obey "No Parking" and "No Stopping" signs as well. This will be an incredible aid in lessening the amount of avoidable traffic congestion that leads to unsafe walking conditions for children.
Lesson 6: Buckle Up
With children back to school, parents will likely be transporting kids more often to school, sport team practices or games, or birthday parties. It is the law in Canada where all drivers and passengers must wear a seatbelt at all times when the vehicle is in motion. Therefore, drivers must be responsible and ensure that all passengers under 16 have a seatbelt secured around them. Infants and toddlers must be placed in appropriate car seats. All kids under the age of eight, who weigh below 80 pounds and are less than 4 feet 9 inches tall, are required to ride in a booster seat. Otherwise, the driver will receive a fine and two demerit points for each passenger under 16 that is not properly secured.
Lesson 7: Remain Alert
Drivers should make every effort possible to stay focused and alert while operating their vehicle at all times, including outside of school zones. This involves drivers keeping their hands on the wheel, instead of using cell phones or other electronic devices. Eating and drinking while driving should also be limited. Clearing the mind from all of these distractions will increase awareness of the driver's surroundings and prepare them to react if a certain dangerous situation arises.
Lesson 8: Teach Children Rules of Safety and Proper Bus Etiquette
Parents can help keep their children safe by educating them about safety rules. Remind them to stay away from the streets and parking lot while they are at school. Teach them how to properly cross the street in a marked crosswalk with the aid of an adult. All of these precautionary lessons will significantly reduce the likelihood that the child will be struck and injured by a car accidentally.
If drivers fail to make the grade by studying these helpful hints for safe driving, it could cost them in fines, demerit points, and increased auto insurance premiums. Even worse, it could place children at risk for injury while walking or riding a school bus to and from school. A combined effort of educated drivers and children will significantly reduce the likelihood of accidents from occurring. Before heading out on the roads this Fall, use these tips as a refresher course to ensure a happy, healthy, and safe new school year for all.
For more driver tips and resources, please visit GetInsuranceQuotes.ca's Learning Centre. GetInsuranceQuotes.ca provides detailed articles and guides on car insurance, driver safety tips and more. Visit the GetInsuranceQuotes.ca sitemap for a full list of guides and services.
-30-
About GetInsuranceQuotes.ca
GetInsuranceQuotes.ca is a free, fast and easy-to-use online service that offers auto insurance shoppers an easy means to find competitive auto insurance quotes in the comfort of their own home. All motorists, regardless of their gender, age, classification and driving record looking to reduce their cost of auto insurance within the provinces of Ontario and Alberta should consider GetInsuranceQuotes.ca Ltd. first.
GetInsuranceQuotes.ca Canada Ltd. is not an insurance company. It is an online service that offers auto insurance shoppers a means to find competitive auto insurance quotes from a network of professional auto insurance brokers and agents of their participating intermediaries and providers.
For more information, visit GetInsuranceQuotes.ca or contact:
Anthony Prugo
416-597-2000 or toll free at 1-888-867-1477
Anthony.prugo(at)getinsurancequotes(dot)ca
Get Insurance Quotes Ltd.