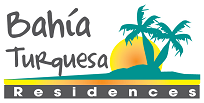 Los Angeles, California (PRWEB) August 23, 2013
Bahia Turquesa Residences recognizes that summer is the busiest time of the year for individuals to travel. As the end of summer approaches, this residence club is sharing tips that will assist individuals in planning perfect vacations to end the season. There are many times that travelers find themselves ill prepared for the getaways that they have meticulously planned, which is why it is important to be prepared for the three main issues that can ruin anyone's last summer getaway.
Bahia Turquesa Residences first reminds members that they need to take care of their health while they are away on vacation. There are many instances when travelers can find themselves in a bind, sick on vacation in a foreign country and without a familiar doctor. Thankfully, there are many tips that can help assist travelers in maintaining optimal health while they are out of the country. The first thing that individuals should remember is that drinking water is of the utmost importance. Over 75 percent of individuals are dehydrated on a daily basis, which can lead to serious health consequences. Travelers can avoid headaches, nausea, and other maladies by carrying a water bottle around through every part of travel.
Bahia Turquesa Residences informs travelers that sunscreen is an important part of a happy vacation. There are many individuals that will travel to the beach and immediately get sunburned on the first day of a weeklong vacation. Travelers should remember that a tan is achieved gradually and by getting burned on the first day of a vacation, they are only making the rest of their trip a miserable experience. Individuals should remember that they would still get sun even after putting on sunscreen, so they should lather up each time that they hit the beach.
Bahia Turquesa Residences considers safety the most important thing to consider while individuals are on vacation, which is why they should research the areas they are thinking of visiting before travelling to them. Tourists make for easy targets when they are in foreign countries, which is why panhandlers can get away with quick robberies and con artists can make off with traveler's luggage. There has been a rise in airport-related thefts where individuals are simply taking traveler's luggage off the baggage carousel and leaving the premises. Travelers need to be wary when they travel, and make sure that they are aware of their surroundings at all times, because there is nothing more devastating than having to leave a trip early due a theft that has left travelers in a bad financial predicament.
Bahia Turquesa Residences focuses on member satisfaction and provides these tips so that travelers can avoid common issues and focus on enjoying the best possible vacation experience. Those interested in improved getaways should contact Bahia Turquesa Residences about membership options today.
Bahia Turquesa Residences Contact Information:
Playas del las Palmas
Centro Comercial El Pueblito
Playa del Coco - Guanacaste
Phone: (506) 2 670 1326
Email: sales(at)playasdelaspalmas(dot)com
Website: http://www.playasdelaspalmas.com