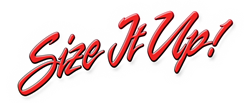 New York,NY (PRWEB) August 25, 2013
Beyern, the renowned wheel and tire giant that offers world class products, has now been added to the SizeItUp catalog. The Beyern wheels are generally comprised of aluminum components considering the strength of this metal, thus making the wheels tough enough for the roads over a period of time. A few of the popular Beyern products include Rapp Silver, Baroque Black Wchrome, Bavaria Hypersilver, BEYERN Bavaria Matte Black, Henne Silver Wmachine, among the rest.
Beyern Wheels are created especially for the BMW vehicles only. All Beyern wheels have a perfect hub-centric dimension that is made to endure the toughest of all tolerances. It is the best match for the BMW cars.
SizeItUp added Beyern wheels to their collection as the brand comes with such high value and guaranteed customer satisfaction. It was about time SizeItUp added this most sought after brand on board. "Customers proactively ask for Beyern fitments details and because of the several requests that we have received, it only felt right getting them on board in our list," said a spokesperson from SizeItUp.
About SizeItUp:
SizeItUp is a very popular company which provides professional guidance and effective support to all the online retailers who are looking for a switch from their existing fitments guide. Our guide is the finest plug in for any website as we offer convenience in the search for tires and wheels because our brands are categorized by their model, make, and year. In addition, our fitments guide is one of the best as it provides easy integration on the platforms such as Amazon, eBay etc. There are lists of fitment details for each and every vehicle manufactured ever since the 1970's. The fitments information provided by SizeItUp encompasses a host of topics that include dual fitments, staggered fitments, and a lot more, thereby making it your best guide for any vehicle. The website http://www.sizeitup.com/ provides further information on the same.