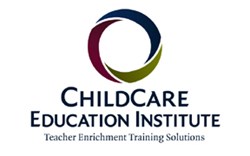 We are fortunate to have so many dedicated educators choose CCEI for their professional development needs.
Duluth, GA (PRWEB) August 23, 2013
ChildCare Education Institute® (CCEI), a provider of online child care training courses and certificate programs, is proud to announce that its students have completed more than 1,000,000 professional development hours online.
CCEI has provided high-quality online child care training coursework for over eight years and students continue to benefit from the competency-based, self-paced coursework that fits any schedule. CCEI online professional development training courses are open for enrollment at any time and IACET CEU credit is awarded upon successful completion. Child care establishments, associations, administrators, and individuals choose CCEI for continuing education, and to remain updated on relevant topics and recommendations for best practices.
In addition to allowing child care providers online access through the use of an annual, unlimited training subscription, many organizations choose to participate in center-based, or multi-user, subscriptions offering administrative features which allow the ability to assign courses, monitor progress, and print reports for licensing. Felicia Fisk, a provider at AppleTree Learning Centers and active user of the center's site-based subscription, made CCEI history when she completed CCEI's 1,000,000th Professional Development hour by taking the course, Safety in the Infant/Toddler Classroom in August 2013. Felicia tells us, "I doubt I could be provided with a better online curriculum to suit my needs like CCEI does! It's super convenient to be able to have access to the courses at any time and it's very informative. The fact that CCEI offers assessments during each course is absolutely amazing! I feel as though I am a more reliable and confident caregiver."
"CCEI extends their appreciation to all who have contributed to the achievement of this milestone. As the leading distance training provider in the early care industry, CCEI will continue to introduce new, up-to-date professional development coursework that serves the needs of practitioners and administrators," said Maria C. Taylor, President and CEO of ChildCare Education Institute. "We are fortunate to have so many dedicated educators choose CCEI for their professional development needs."
For more information on ChildCare Education Institute, visit http://www.cceionline.edu or call 1.800.499.9907, prompt 3, Monday – Friday, 8 am – 5 pm EST.
About CCEI
ChildCare Education Institute provides high-quality, online continuing education certificates and child care training programs for educators in an array of child care settings, including family child care, preschool, prekindergarten, nanny care, "daycare," and more. Over 100 English and Spanish child care training courses are available online to meet licensing, recognition program, and Head Start training requirements. CCEI also has online certification programs that provide the coursework requirement for national credentials including the CDA, Director's Credential, and Early Childhood Credential. CCEI is nationally accredited by the Accrediting Commission of the Distance Education and Training Council (DETC), has been accredited as an Authorized Provider by the International Association for Continuing Education and Training (IACET), 1760 Old Meadow Road, Suite 500, McLean, VA 22102, 703.506.3275, and is authorized under the Nonpublic Postsecondary Educational Institutions Act of 1990, license number 837.