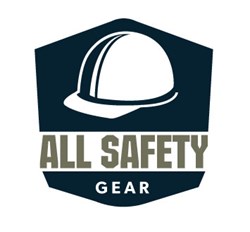 Pittsburgh, PA (PRWEB) August 26, 2013
All Safety Gear, an online retail division of Clayton Kendall, Inc. specializing in personal protection and safety products, will be exhibiting at booth #1210 at the 2013 Pennsylvania Independent Oil & Gas Association's (PIOGA) Eastern Oil & Gas Conference and Trade Show to be held at the Monroeville Convention Center on August 27th and 28th.
Allsafetygear.com offers a wide selection of personal protection apparel, footwear, hard hats, safety glasses and more, including high visibility and flame resistant clothing along with a variety of ANSI/ASTM certified products. All Safety Gear sets a new standard for convenience by providing a simple and secure way to purchase the high-quality work apparel and Personal Protective Equipment (PPE), from the top brands, with competitive pricing and exceptional customer service.
"We developed allsafetygear.com to fit the needs of the individual customers as well as companies that want to buy safety products in bulk," said Dan Broudy, Clayton Kendall Vice President. "We have dedicated in-house specialists that have a strong understanding of the different industries that require safety gear and can outfit anyone from head-to-toe in the appropriate gear."
Whether a person works in the oil and gas, chemical, construction, electrical, and mining industries or any other hazardous conditions, All Safety Gear has the products to keep workers safe while on the job. When people work in high-risk settings, they need to feel confident in their workwear. All Safety Gears offers that assurance.
To learn more about All Safety Gear, stop by booth #1210 at the PIOGA Eastern Oil & Gas Trade Show or visit allsafetygear.com.
About Clayton Kendall
Family owned and operated, Clayton Kendall is the largest promotional products distributor in Pennsylvania. Clayton Kendall provides companies of all sizes with customized branded merchandise programs to help them better manage their promotional products, decorated apparel, and printed materials. Services include graphic design services, product sourcing, customized online ordering systems, printing services, distribution and fulfillment services, and program management.
For more information about Clayton Kendall, visit http://www.claytonkendall.com.