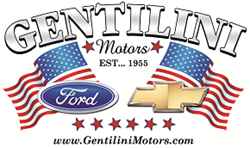 It is our goal to provide service above and beyond what is considered satisfactory.
Woodbine, NJ (PRWEB) August 27, 2013
Gentilini Motors, a trusted new and used auto dealer in New Jersey, is preparing to sponsor the Philadelphia Eagles this upcoming football season. Interested fans should tune into 97.3 FM ESPN radio to hear the extensive list of activities that are being developed for the sake of Philly's favorite football team. Whether the members of the audience prefer to stop in and listen before or after the game of the week, they'll be certain to hear more about Gentilini Motors and their contributions. Spots will be run while the game is being played as well, giving devoted fans an additional source of Eagles related information during commercials or breaks from the television.
Information available for dedicated listeners will include spots on the perfect vehicles for tailgating at a crowded game, the best automobiles for hauling unwieldy sporting equipment from home to the field, as well as reports on Gentilini Motors' involvement in youth football in local communities "This sponsorship is an exciting venture for us, because after all we are in Eagles country," says Frank Olivier, Internet & Marketing Director of Gentilini Motors. "It will also help us to highlight the local youth football organizations that we sponsor in an effort to assist young athletes keep their dreams alive." The local new & used car company provides periodic monetary donations to help provide funding for much needed equipment and uniforms. The donations also go toward regulatory field maintenance costs for both Pineland's Youth Football and Middle Township youth Football. Members of the Gentilini staff, Olivier included, also volunteer their time to the youth league by participating in coaching.
Football season will be upon us soon enough, and fans are certain to become eager for as much relevant information as they can get their hands on. Gentilini Motors will continue to give their audience useful information throughout the season, providing used car purchasing assistance and updates on local children's sports teams. "It is our goal to provide service above and beyond what is considered satisfactory," states Olivier "and nothing brings people together better than talking about their favorite teams." Olivier and the rest of Gentilini Motors hope that this sponsorship will be as enjoyable for Eagles followers to listen to as it will be for them to create.