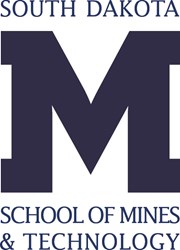 Student health and wellness is extremely important and provides the needed balance with academics to create the most impactful overall college experience.
Rapid City, SD (PRWEB) August 23, 2013
The proposed new student wellness and recreation center at the South Dakota School of Mines & Technology will move forward with a February groundbreaking thanks to a $2 million gift from alumnus Stephen D. Newlin.
The gift, combined with a $6.7 million tax students approved through increased fees, will allow the $8.9 million project to move forward. The new wellness and recreation center will be built adjoining the current King Center on the south end of campus and will provide more than 34,000 square feet of new or remodeled space.
Newlin is chairman, president and chief executive officer of PolyOne Corporation, the world's premier provider of specialty polymer materials, services and solutions. He graduated from the School of Mines in 1976, earning a bachelor's degree in civil engineering.
"Steve Newlin's generosity to the School of Mines and its students is both inspiring and humbling. I can't thank him enough," said President Heather Wilson, D.Phil., who announced the gift to a group of about 400 students and their parents during a Friday morning convocation in the King Center's gymnasium. The King Center has just one court, which is shared by Hardrocker athletics and intramurals teams alike for basketball and volleyball.
The new construction will add two basketball courts, a new group fitness room, a low level rock climbing wall, new student locker rooms and expanded cardio and weight training areas.
Newlin, who has been a major donor to the university over the years, including recently expanding the Newlin Memorial Scholarships endowment in the memory of Terry Newlin, recalls his student days when he and his friends needed a recreational outlet.
"When I was a student at the School of Mines we played basketball and other activities for exercise and fun, building lasting friendships along the way, although we didn't often have a gym available," said Newlin. "Student health and wellness is extremely important and provides the needed balance with academics to create the most impactful overall college experience."
"I was impressed with the leadership shown by students to make this happen. I understand how they feel, and wanted to help them. The students deserve this," explained Newlin, adding that he hopes the first pick-up basketball game in the new facility will be with some alumni friends vs. current students.
Students have been working on the project for three years.
"As students we are appreciative that an alumnus would give this generous contribution. It's a family connection. Mr. Newlin longed for an indoor court when he was at Mines, and now he is making this possible for future generations. On a personal note, this project is attainable by the time I graduate in 2015," said Student Association President Mike Leopold, a junior from Frisco, Colo., majoring in geological engineering.
Design plans allow for easy public access, with the main entry facing into the parking lot on the south end of campus. Currently, the entry to the King Center faces inward toward campus, requiring members of the community who come to athletic events to walk around the building.
"The new facility will face outward toward the community and the world we are preparing our students to lead," said Wilson, who, since her arrival on campus in June, has stressed developing a deeper bond between the School of Mines and its community through partnerships, service and other collaborations.
She added that the student wellness and recreation center project wouldn't have happened without the student leadership or the generosity of Newlin. "Leadership and generosity are virtues we admire and want to continue to develop here at the School of Mines. We still have more money to raise, but thanks to Steve and our students, I'm comfortable saying we will make our goal and we will make it happen."
Following his graduation from Mines, Newlin served as a commissioned officer in the U.S. Public Health Service. In 1980, he joined Nalco Chemical Co., where he became president, chief operating officer and vice-chairman the world's leading water treatment and process improvement company during his 24 years there.
In 2003, Newlin was named president of the Industrial Sector of Ecolab, Inc., an $11.8 billion global developer and marketer of cleaning, sanitizing and maintenance chemicals, equipment and services.
In 2006, he was recruited to Cleveland-based PolyOne Corporation as chairman, president and chief executive officer, leading the company through a comprehensive transformation. Today, PolyOne is a $4 billion, leading global formulator of highly specialized solutions, and has grown its specialty operating income more than 25-fold under Newlin's leadership.
###
About SDSM&T
Founded in 1885, the South Dakota School of Mines & Technology is a science and engineering research university located in Rapid City, S.D., offering bachelor's, master's and doctoral degrees. The university enrolls more than 2,400 students from 32 countries, with a student-to-faculty ratio of 14:1. The average starting salary for 2012 graduates was $62,696 with a 98 percent placement rate. Find us online at http://www.sdsmt.edu, on Facebook at https://www.facebook.com/sdsmt and on Twitter at https://twitter.com/sdsmt .