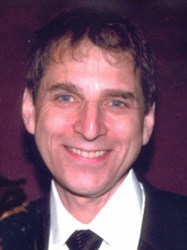 Pomona, NY (PRWEB) August 23, 2013
Pomona, NY dentist Dr. Robert Tracey is pleased to add Six Month Smiles to the orthodontics services at General & Laser Assisted Dentistry (GLAD). Six Month Smiles employs clear brackets and thin wires to expedite patients' teeth straightening results without using heavy duty orthodontics treatments that can take two to three years to complete.
Six Month Smiles and traditional braces differ primarily in their end objectives. Unlike traditional braces, Six Month Smiles does not endeavor to fix the patient's bite. Instead, this new orthodontics treatment focuses solely on improving the appearance of the visible teeth exposed when the patient smiles. Both treatments employ a similar method to achieve teeth straightening, using a series of brackets and wires that are gradually tightened as the treatment progresses. However, the brackets and wires in Six Month Smiles are tooth-colored and much less conspicuous than regular braces.
Six Month Smiles does not move teeth any quicker than traditional braces, but because the treatment targets only certain teeth, the desired teeth straightening results can be achieved in less time. Since the goal is not to correct the patient's entire mouth, the treatment stops as soon as the front teeth straighten. Six Month Smiles often appeals to adult patients who do not want to wear traditional metal braces and only wish to resolve cosmetic concerns like crooked teeth and spaces.
To learn more about this accelerated orthodontics treatment, please contact Dr. Tracey's Pomona office at 845-262-6504 to schedule a consultation today.
About the Practice
General & Laser Assisted Dentistry (GLAD) is a general practice offering personalized dental care for Pomona, NY gum disease patients since 1982. Dr. Robert Tracey received his Bachelor of Science degree in mathematics from The City College of NY, Magna Cum Laude and Phi Beta Kappa. He attended dental school at Columbia University and graduated with honors. Dr. Tracey completed a hospital-based residency program at Bronx Municipal Hospital Center/Albert Einstein Medical Center. He is part of one percent of dental professionals providing the most recent FDA cleared laser procedure for gum disease treatment. He has appeared on Fox5 News demonstrating laser dentistry, and he has lectured and published articles about laser dentistry. To learn more about GLAD and their dental services visit their website at http://www.roberttraceydds.com and call 845-262-6504.