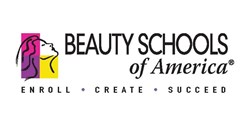 Miami, FL (PRWEB) August 23, 2013
Beauty Schools of America® (BSA) will be performing live demonstrations at the Miami Beach Convention & Beauty Show. As part of the launch of the BSA South Beach campus, the beauty school will offer exhibitions and services during the two-day extravaganza.
On Sunday, August 25th, 2013 and Monday, August 26th, 2013 the Miami Beach convention center, in conjunction with the Miami Beach Convention & Beauty Show, will feature a sampling of BSA's suite of programs. The services and demos presented include massages, makeup application, body painting, haircuts, hair styling, skin care treatments, nail care & barbering.
"We can't wait to demonstrate the talents of our students," said BSA Director of Operations, Jeff Gonzales. "Miami Beach Convention & Beauty Show is built upon the beautification foundations that we impart on to our students on a daily basis."
An expected turnout of over 500 people will have the chance to observe BSA's industry-best instructors, cosmetologists, barbers, hair and makeup specialists, nail technicians, and so much more. To learn more please visit BSA's Facebook page at https://www.facebook.com/bsafans/.
Where
Miami Beach Convention Center
1901 Convention Center Drive
Miami Beach, FL 33139
When
Sunday August 25th, 2013
&
Monday August 26th, 2013
Time
8:30 am – 6:00 pm
Age Restriction
None
The Coral Springs Schools, Inc. d/b/a Beauty Schools of America® (BSA) opened its first campus in Margate, Florida in 1989. The school has successfully expanded to a total of 5 locations throughout South Florida, making it one of the largest cosmetology schools in Florida. All campuses are situated in vastly diverse communities, basking in the rich variety of students and residents in the area. BSA is licensed by the Commission for Independent Education (CIE)/Florida Department of Education (DOE), accredited by the Council on Occupational Education (COE) and has been one of five schools across the country to meet the standards of the International Therapy Examination Council (ITEC), which provides certification in over 38 countries. BSA currently offers an array of beauty and spa related programs and our curriculum continues to grow as the industry evolves.
For more information, please contact info(at)bsa(dot)edu.