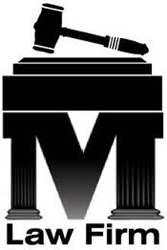 A victim may not realize the extent of injuries imposed by the accident until several days after the event occurs. This can result in loss of work, unexpected medical expenses, and permanent disability in some instances
New York, NY (PRWEB) August 23, 2013
In March of this year, the New York City Department of Transportation reported an all-time low in the number traffic fatalities with speeding as the primary factor, but while this number is on the decline, hit-and-run fatalities have increased by 31% since 2010. Munawar & Andrews-Santillo LLP provides victims of traffic accidents with the expert, aggressive legal representation required to ensure the offender is prosecuted and the rights of the victim are protected to the fullest extent of the law.
Thousands of traffic accidents occur each day in New York City, including minor altercations like a fender bender to serious collisions resulting in severe injuries and sometimes death. Typically, victims think that lawsuits are reserved for more serious car accidents, but the truth is that being a victim of a car accident may entitle compensation regardless of how minor or severe the accident is.
"Sometimes a victim may not realize the extent of injuries imposed by the accident until several days after the event occurs. This can result in loss of work, unexpected medical expenses, and permanent disability in some instances." states Adnan Munawar, Partner Munawar & Andrews-Santillo LLP "Which is why it is so important to make sure you have experienced representation to support your case and protect your rights"
A recent New York Times article "In Accidents, Drivers Have New Reasons Not to Run" reveals aggressive legislation that recently passed in the state of Texas to prevent drivers from leaving the scene of the accident or failing to provide aid to a victim who might have sustained injury. The new law implicates hit-and-run drivers with a second degree felony charge with a maximum sentence of 20 years in prison. This severe sentence is equal to an intoxicated manslaughter felony charge. The aggressive measure is thought to help reduce the number of hit-and-run incidents which can mean the difference between life and death for a victim who has been severely injured. Similar legislation has been considered in the city of New York, but nothing has been officially passed at this time.
Munawar & Andrews-Santillo LLP specialize in handling car accident cases. A car accident attorney differs from general attorneys in that they have prior training in tort cases and have extensive experience in dealing with insurance companies, claims, and all of the required information that comes along with the legal process of filing a car accident lawsuit. As an accident victim, it is imperative to seek professional legal counsel to ensure the best possible outcome of the case.
About Munawar & Andrews-Santillo, LLP
http://www.mlawfirm.com
http://car-accident-lawyers-nyc.com
http://nyc-personal-injury-lawyers.com
Munawar & Andrews-Santillo, LLP ("MLawfirm") is a Personal Injury Law Firm in New York City. Our team of highly qualified and skilled attorneys handles and represents clients in a wide range of legal areas including: Car/Auto Accidents, Bike Accidents, Truck Accidents, Construction Accidents, Workers Compensation, Medical Malpractice and No-Fault Collection/Litigation/Arbitration or Accidents. If you need legal help feel free to contact our attorneys. We are available 24 hours a day, 7 days a week, 365 days a year to our clients. Because Insurance companies have their attorneys, adjusters and representatives well trained to defend, delay and frustrate your right to recover full and adequate compensation and damages. One of our greatest strengths is that we are Trial Lawyers. That means we prepare client's case as if it is going to court and we use tireless effort to secure the best possible results for them. At Munawar & Andrews-Santillo LLP, a preeminent New York law firms, no case is too large or too small. Our attorneys treat all clients with the respect and dignity they deserve. Our law firm and attorneys work hard to deliver the very best results to all of our clients. Do you have a legal issue? Do not hesitate to call for free consultation at (212)-400-4000. No Win No Fee!
"Lawyer Advertising"
"Prior results do not guarantee a similar outcome."
"Content of the press release is not intended to provide legal or other advice or to create an attorney-client relationship."