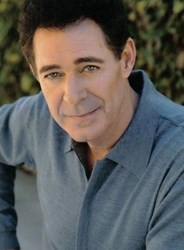 Branson, Missouri (PRWEB) August 23, 2013
Branson Ticket & Travel- This Sunday, August 25, 2013, at 9pm CST, the popular OWN series "Oprah: Where Are They Now?" will feature an all-new interview with Barry Williams highlighting 70s Music Celebration! Starring Barry Williams.
"Oprah: Where Are They Now?," features updates on some of the biggest newsmakers and most memorable "Oprah" show guests of all time. This episode is a 70's spectacular with updates from some of television's grooviest stars with rare behind the scenes footage that will make you feel nostalgic. We begin in Branson, Missouri at the home of Barry Williams, who played eldest brother Greg Brady, to discover more about his real life romance with Marcia Brady and his life now as a father. Other updates include "The Brady Bunch" kids, Peter, Bobby and Cindy, all grown up, Henry Winkler aka "The Fonz" from "Happy Days" and 70's heartthrob David Cassidy at home today.
"70s Music Celebration! Starring Barry Williams" explodes with a wide variety of the music from the decade. Barry ties the show together with his personal experiences and the events of the times, taking you on an exciting trip through this groovy and colorful decade. You will catch yourself singing along with movie soundtracks, television themes and songs from the greatest artists of the era, including the Eagles, Bee Gees and John Denver to name a few. With surprises and comedy around every corner, it's a guaranteed far out time. This high-energy, full production, multimedia extravaganza showcases Branson's best live band and a cast of singers and dancers.
For tickets to this show Click Here.
Williams has had an extensive career starring in hundreds of television shows and over 85 productions of Broadway Musicals. He made appearances on several television shows including Dragnet, Adam-12, The Invaders, That Girl, Mission: Impossible, The Mod Squad and Here Comes the Brides before landing his role as Greg Brady on the Brady Bunch, in which he won the Young Artist Foundation Former Child Star "Lifetime Achievement Award" in 1989. He embraced his role and has appeared in various Brady Bunch TV movie reunions including A Very Brady Christmas, The Brady Brides, and The Brady Bunch Variety Hour. He became involved in musical theater, touring with Pippin, Music Man, City of Angels, The Sound of Music and West Side Story. In 1988, he appeared on Broadway in Romance/Romance.
Discount Branson Vacation Packages
In 1992, he wrote his autobiography, Growing Up Brady: I Was a Teenage Greg which stayed on the New York Times bestseller list for three months. In 2001, he executive produced the book into an NBC TV movie. He was a DJ on satellites' Sirius Radio, has recorded several live CD's and recently, starred in a 2013 Sci-Fi made for television movie Bigfoot with Danny Bonaduce and Sheryln Fenn.
For more information about 70s Music Celebration! Starring Barry Williams, contact Branson Ticket & Travel at 1-800-432-4202 or CLICK HERE to request more information.