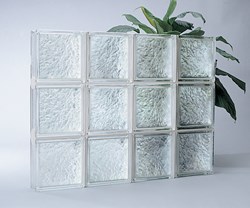 "Pittsburgh Corning has spent three quarters of a century developing glass block products and systems that keep people and properties safe and secure," says Mary Lynn Bruce
Pittsburgh, Pennsylvania (PRWEB) August 27, 2013
Pittsburgh Corning is celebrating national Safe at Home Week August 26-30th by sharing important home improvement tips every homeowner should be aware of to make a safe home environment for their family. More serious injuries occur at home than at work, according to the National Safety Council. Whether setting up child-proofing measure or installing home improvement safety products, Pittsburgh Corning is encouraging everyone to ask themselves, "Is my home safe?"
"As a leader in glass block home improvement products that stand the test of time, safety is important to us. We want to take this opportunity to share with you some things you can do to minimize your risks of accidents at home," says Mary Lynn Bruce.
Homeowners can identify potential risks just by taking a walk around their home and looking for these potential issues:

Store medicines, cleaning products and any other toxic items that you might have in your home in locked cabinets that are out of reach of children and animals.
Since slips and falls cause a majority of the injuries, minimize your risks by:
o Keeping hallways and stairs free of clutter.
o Wiping up spills immediately.
o Tacking down small carpets or throw rugs or eliminating them entirely.
o Adding exterior lighting to pathways.
o Adding non-slip surfaces to your bathtub and shower.

Have regular fire drills at home so that everyone knows how to safely exit the home in case of an emergency, and specify a meeting place outside once clear of danger.
Check the batteries in your smoke alarms and install carbon monoxide detectors as needed.
Prepare your house for every season.
Add exterior lighting to illuminate the area around your home.
Install GuardWise Basement Security Windows in your home to prevent break-ins and reduce damage caused by flood waters.
Pittsburgh Corning's glass block windows are thick and break-resistant enhancing the security of homes. Other benefits include their thermal efficiency which reduces energy costs and helps keep homes comfortable, privacy with natural light which brightens rooms and eliminates the need for curtains, efficient sound barrier that reduces noise from outside keeping homes quiet, and their versatile pattern selection great for bathrooms, kitchens, garages and door sidelights.
"Pittsburgh Corning has spent three quarters of a century developing glass block products and systems that keep people and properties safe and secure," says Mary Lynn Bruce.
Visit the National Safety Council for more information on how to make your home safer.