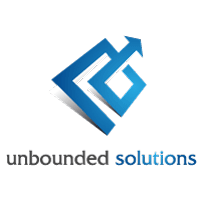 "Unbounded Solution is pleased to be recognized by Inc. Magazine as one of the 5000 fastest growing businesses in the United States."
Atlanta, GA (PRWEB) August 26, 2013
Inc. Magazine has ranked Unbounded Solutions, Inc. as the 1897th fastest growing company in the United States. The company, a leading provider of B2B applications and services, returns to annual Inc. 500 | 5000 list for the third time since its founding in 2000, following previous rankings in 2007 and 2009.
Unbounded Solutions, based in Atlanta, Georgia, with offices in the United Kingdom and in India, was also ranked at #76 of all Atlanta Metro area companies, and #82 of all companies in the state of Georgia.
"Unbounded Solutions has a proven strength in Microsoft SharePoint and Exchange services, as well as iOS, Android and Windows Mobile app development," explained Unbounded Solutions Vice President of Marketing, Bill Sengstacken. "We're uniquely positioned to provide the enterprise with the consulting and development skills they rely upon, while also producing products like Printing Services for Microsoft SharePoint, which address crucial business needs with an out of the box solution."
In a stagnant economic environment, median growth rate of 2013 Inc. 500 | 5000 companies is an impressive 142 percent. The companies on this year's list report having created over 520,000 jobs in the past three years, and aggregate revenue among the honorees reached $241 billion.
Inc. Magazine noted that Unbounded Solutions itself has increased revenues by 200% over the three-year measurement period, while also adding 263 jobs over that span.
"Not all the companies in the Inc. 500 | 5000 are in glamorous industries, but in their fields they are as famous as household name companies simply by virtue of being great at what they do. They are the hidden champions of job growth and innovation, the real muscle of the American economy," says Inc. Editor Eric Schurenberg.
Complete results of the Inc. 5000, including company profiles and an interactive database that be sorted by industry, region, and other criteria, can be found at http://www.inc.com/5000.
About Unbounded Solutions, Inc.
Headquartered in Atlanta, Georgia, Unbounded Solutions is a global leader in Microsoft Sharepoint services and Mobile Application Development for the Enterprise. With offices in the United States, the United Kingdom and India, Unbounded Solutions consultants deliver customized mobile business apps for iOS, Android and Windows Mobile platforms while continuing to expand its SharePoint and Exchange practices. Unbounded Solutions is a Microsoft Gold Certified Partner and has been named to the Inc. 500 list of fastest growing companies.
To learn more about Unbounded Solutions, please visit http://www.TheUnbounded.com. and follow the company on Twitter @TheUnbounded.
###