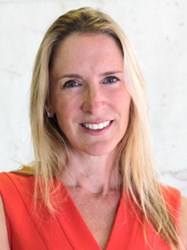 Our facility houses the best of the best in cosmetic and reconstructive breast surgery care.
Beverly Hills, CA (PRWEB) August 27, 2013
Los Angeles based La Peer Health Systems has officially opened the Breast Surgery Center of Excellence. With a longstanding history of providing superior patient care in state-of-the-art facilities, this multi-million dollar surgical center is now embarking on specialized cosmetic/reconstructive breast services. This new center will provide services focused on helping breast cancer patients through the journey of diagnosis, treatment and reconstruction, to restore their self-confidence and vigor for life.
"We are proud to have the ability to service a population of patients who can truly benefit from these types of breast reconstruction procedures," states Dr. Leslie Memsic, a surgical oncologist who specializes in breast cancer surgery. "Going through such a serious phase of life, such as a breast cancer diagnosis, can be overwhelming but hopefully, at the end of our care, we are able to help restore some type of renewed excitement about life."
A breast cancer diagnosis affects every part of a patient's life, and touches the lives of numerous women and men. With approximately 1 in 8 U.S. women developing invasive breast cancer in their lifetime, many of these patients seek breast reconstructive services. This Beverly Hills facility will provide diagnostic, cosmetic, and reconstructive surgery services – a comprehensive set of services to treat patients throughout their entire breast cancer journey. Services, at the Breast Surgery Center of Excellence, will include: lumpectomy, mastectomy, breast reconstruction, reconstruction revision surgery and a cutting-edge procedure known as one-stage breast reconstruction, a surgical technique developed by Dr. Cassileth.
Headed by its Medical Director, Dr. Lisa Cassileth, the Breast Surgery Center of Excellence is staffed by some of the country's best surgeons in breast cancer care and breast reconstruction surgery. The other talented surgeons include Dr. Leslie Memsic and Dr. Leif Rogers.
"Our facility houses the best of the best in cosmetic and reconstructive breast surgery care," Dr. Lisa Cassileth said. "We are excited about the team of doctors, who have committed themselves to doing meaningful work for breast cancer patients."
Through this specialized approach, patients will receive the best in care when it comes to restoring their physical health and appearance post-breast cancer. Patients will also have access to world-renowned doctors who are expertly trained in advanced breast reconstructive methods. With the help of the Breast Surery Center of Excellence, patients will be able to get back to living life with confidence after cancer.
If you are interested in learning more about the Breast Surgery Center of Excellence and its suite of services, please contact (888) 316-4167 or visit their website at http://www.BreastSurgeryDr.com.
La Peer Health Systems is an outpatient surgery center in Beverly Hills, founded by doctors and focused on providing excellent patient care alongside the most cutting-edge medical treatments available. With 50 world-renowned physicians in 14 specialties, comprehensive medical treatment is offered that takes patients from consultation to diagnosis, treatment, surgery, and ultimately aftercare. The 14 medical departments include orthopedics & sports medicine, gastroenterology, head & neck surgery, colorectal & general surgery, podiatry, ophthalmology, pain management, plastics & reconstructive surgery, gynecology, spine surgery, interventional cardiology, bariatric surgery, thoracic surgery, and anesthesiology. Unlike large hospitals, La Peer's unique structure offers extremely personal care in a safe and controlled environment.
To learn more about La Peer Health Systems, visit http://www.lapeerhealth.com.