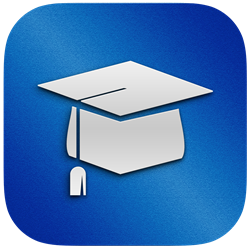 "For far too long, high school students and their parents have been overpaying for subpar SAT prep."
Santa Monica, CA (PRWEB) August 27, 2013
TestMax, Inc., the Santa Monica based startup that brought you BarMax and LSATMax LSAT Prep, has just released its third comprehensive standardized test prep app: SATMax. Not only is it the most affordable SAT prep course on the market, at just under $200 (currently on sale for only $99 to celebrate launch), but it is also the only comprehensive SAT prep course that offers lifetime access.
"For far too long, high school students and their parents have been overpaying for subpar SAT prep," says Mehran Ebadolahi, the CEO of TestMax. "SATMax is our attempt to address the inefficiencies that pervade the SAT prep space by creating a prep course that finally puts the interests of students' first."
Students preparing with the content used to create SATMax raised their score by an average of 400 points on the June 2013 SAT. The app includes whiteboard video lectures and question explanations, homework assignments and flashcards all created by world-class SAT instructors who have scored in the 99th percentile on the exam and who have decades of SAT prep experience. SATMax eliminates the risks associated with traditional in-class SAT courses that are taught by instructors with varying qualifications and teaching ability.
While SATMax is a remote learning experience, SATMax students are not alone. SATMax students receive phone support Monday-Friday 10am PST-7pm PST, email support 24/7 and with SATMax's message-boards, students can discuss specific questions with each other and SATMax's instructors through live in-app discussions.
SATMax allows you to do what the classroom cannot. SATMax is a customizable learning experience. Its unmatched analysis molds individual lesson plans in order to optimize each student's score. Even further customization can be attained by SATMax's portability and on-demand access, which give its students the convenience of shaping their study plan around their specific schedule.
The app goes above and beyond SAT prep with its college-finder resource, which identifies schools that each student might be interested in, and what it will take for that student to gain admission.
By honing in on your specific needs and abilities, SATMax is your portable, personal SAT tutor, making SATMax the only SAT prep course that works at your pace, at your place, and for your future.
About TestMax, Inc.
TestMax, Inc., a Santa Monica-based startup, is disrupting and revolutionizing the test prep industry by using the groundbreaking technology of iOS. TestMax offers students all over the world access to extremely high-quality standardized test prep at a fraction of the cost normally associated with traditional in-class and online prep options.